Mnemosyne Atlas 2
Il cosmo in Grecia: 'a immagine e somiglianza' dell'uomo
La Grecia come patria della rappresentazione antropomorfa del cosmo. Il cielo si popola di figure mitologiche in funzione astrologica: Apollo (Sole), le Muse sue compagne (tutela della poesia e delle sfere celesti), Atlante (reggitore del globo), la storia di Perseo (personaggi mitici come costellazioni).
The cosmos in Greece: in the image and likeness of Man
Greece is considered the homeland of the anthropomorphic representation of the cosmos. The sky is crowded with mythological figures with astrological functions: Apollo (the Sun), his companions the Muses (protectors of poetry and the celestial spheres), Atlas (the globe bearer), and the story of Perseus. All of them are mythical characters as constellations.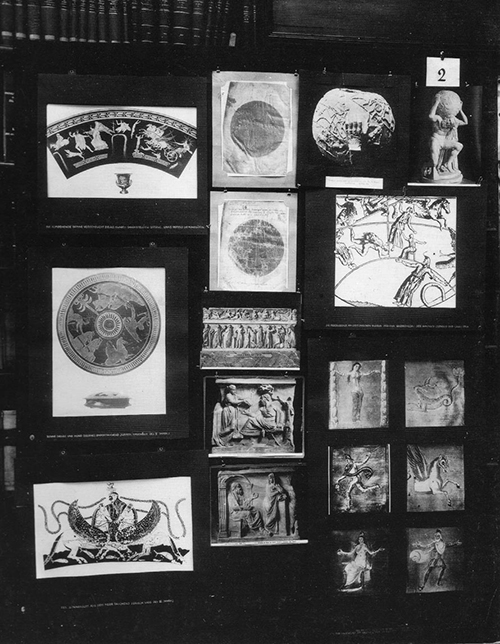 Griech. Vorstellung vom Kosmos. Mythologische Gestalten am Himmel. Apollo. Musen als Begleiterinnen des Apollo.
Concezione greca del cosmo. Figure mitologiche in cielo. Apollo. Muse come accompagnatrici di Apollo.
Greek conception of the cosmos. Mythological figures in the sky. Apollo. Muses as companions of Apollo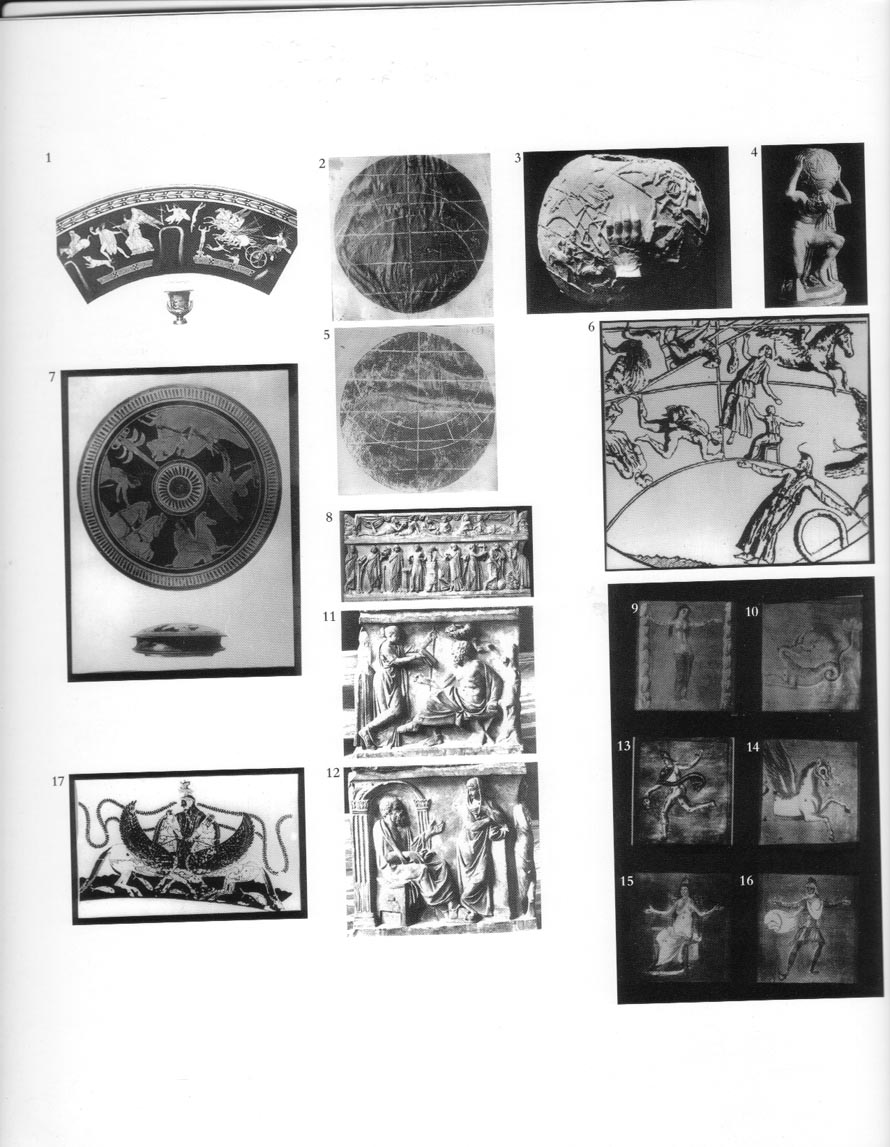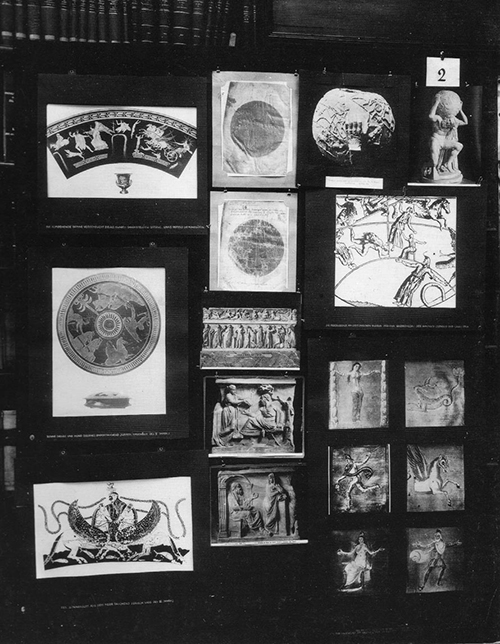 clicca sul pannello per ingrandire i dettagli
click on the plate to enlarge details