Mnemosyne Atlas 3
Sotto nuovi cieli
Il processo di orientalizzazione delle divinità greche durante l'Ellenismo: agli Olimpi si sovrappongono le divinità orientali (figure ibride, monstra); alle immagini mitologiche che popolano le sfere celesti si aggiungono quelle dei segni zodiacali e dei decani. Cambia lo schema di rappresentazione grafica del cosmo: dal globo sferico alla 'scacchiera', sua proiezione bidimensionale. Inizia la saga delle peregrinazioni di Perseo come figura mitica-astrale.
Beneath new heavens
The process of orientalization of the Greek gods during the Hellenistic period. The iconography of Oriental gods overlaps that of the Olympians (hybrid figures, monstra); new figures of the zodiacal signs and the decans join the mythological images that crowd the celestial spheres. Graphical representation of the cosmos changes: from spherical globe to 'game-board', its two-dimensional projection. The saga of the wanderings of Perseus as mythical-astral character begins.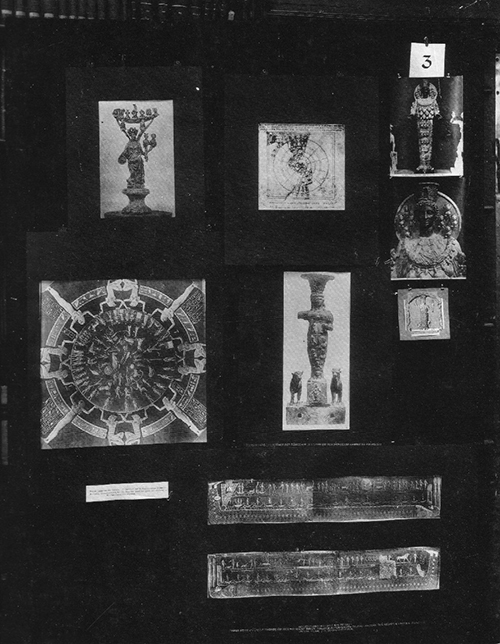 Orientalisierung der antiken Bilder. Gott als Monstrum. Anreicherung der Sphära (Tierkreis+Dekane). Übertragung des Globus auf die Fläche. Kosmologisches Würfelbrett. Perseus-Sage.
Orientalizzazione delle immagini antiche. Dio come monstrum. Arricchimento della sfera (circolo zodiacale + decani). Trasposizione piana del globo. Scacchiere cosmologico. Saga di Perseo.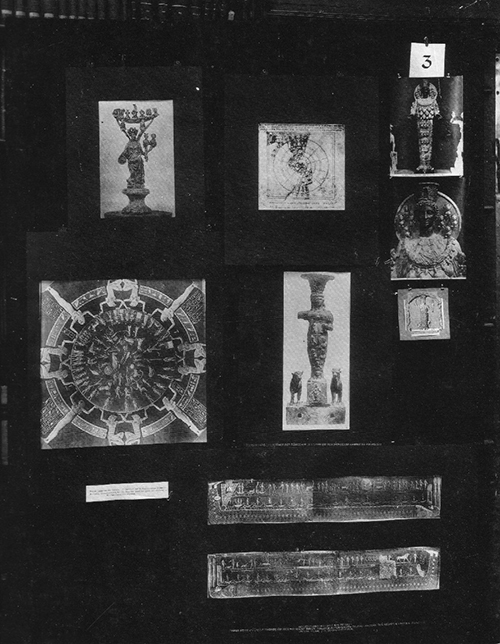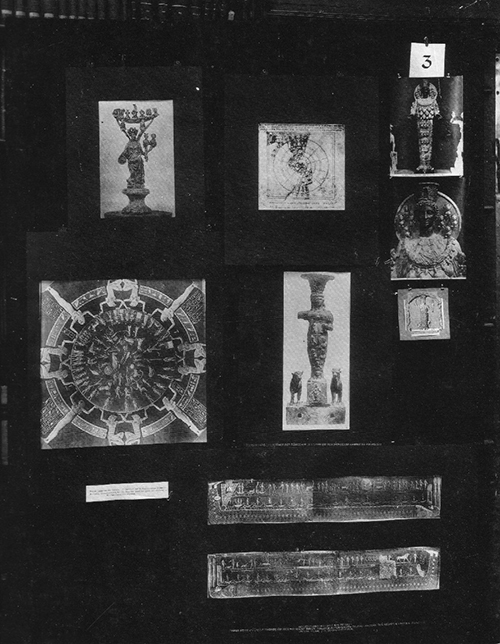 clicca sul pannello per ingrandire i dettagli
click on the plate to enlarge details