Mnemosyne Atlas 6

Tipologie di preformazioni antiche 

3. Il raptus sacrificale

Le formule gestuali che esprimono gli aspetti opposti del sacrificio: l'immagine attiva del carnefice (Aiace; sacerdote e Menade-sacerdotessa; danza rituale: danza del sacerdote e della Menade; danza funeraria; 'danza' di Achille a Sciro) l'immagine passiva della vittima (Laocoonte come sacerdote sacrificato; Polissena; Cassandra).
Types of ancient pre-coinages
3. The sacrificial raptus
Gestural formulae expressing opposing aspects of sacrifice: the active image of the executioner (Ajax; priest and Maenad-priestess; ritual dance: dance of the priest and Maenad; funeral dance; 'dance' of Achilles at Skyros) and the passive image of the victim (Laocoon as the sacrificed priest; Polyxena; Cassandra).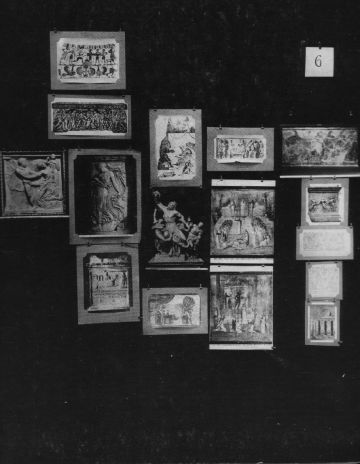 Antike Vorprägungen
Raub (Proserpina, Unterwelt [Tafel 5]). Opfer (Polyxena). Opfernde Mänade (Priesterin). Tod des Priesters (Laokoon). Conclamatio. Tanz des Priesters (Isis). Grabtä nzerinnen. Achill auf Skyros (als Chorführer?)
Preconiazioni antiche
Ratto (Proserpina, mondo infero [tavola 5]). Vittima sacrificale (Polissena). Menade sacrificante (sacerdotessa). Morte del sacerdote (Laocoonte). Conclamatio. Danza del sacerdote (Iside). Danzatrici funebri. Achille a Skyros (come capocoro?).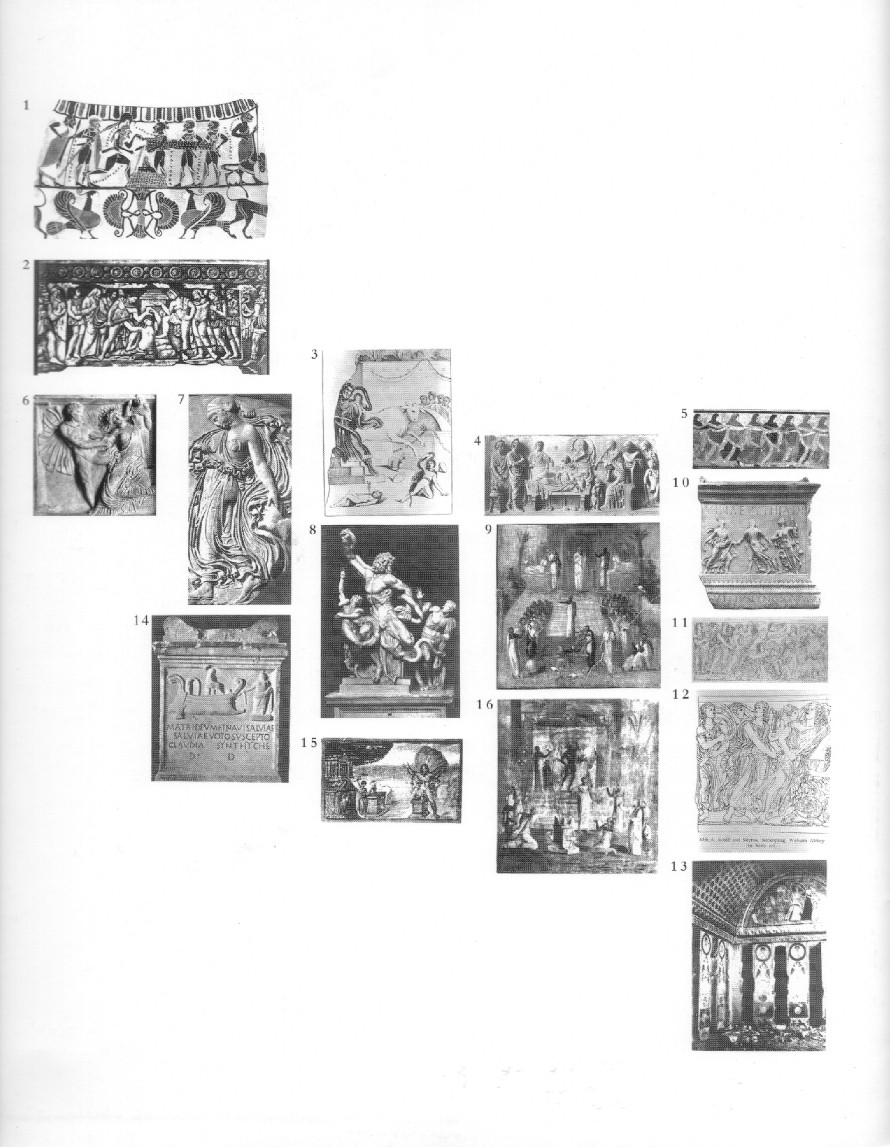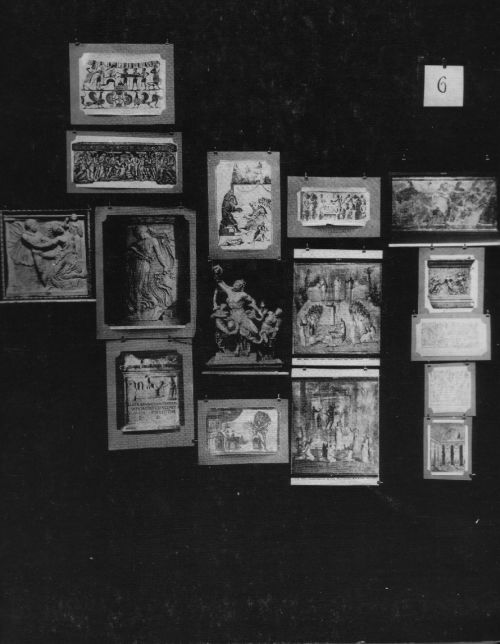 clicca sul pannello per ingrandire i dettagli
click on the plate to enlarge details