Mnemosyne Atlas 20
Perseo con il turbante

Le divinità planetarie greche approdano in Oriente: varianti e fraintendimenti degli originari attributi occidentali nell'opera dell'astrologo arabo Abu Ma'sar. Asservimento dell'uomo agli influssi astrali nella pratica divinatoria orientale: vocazioni e mestieri dei 'figli dei pianeti'.
Perseus wearing a turban
Greek planetary gods reach the East: variations and misunderstandings of original western attributes in the work of Arab astrologer Abu Ma'sar. Enslavement of Man to astral influences in Eastern divination practices: vocations and crafts of 'children of the planets'.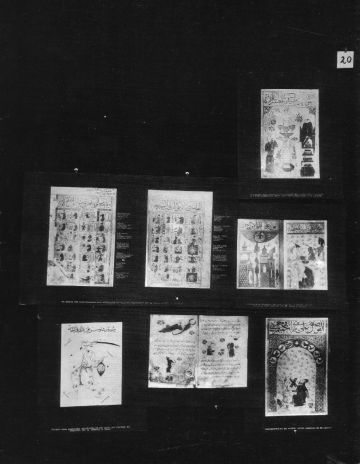 Entwicklung der griech. Kosmologie zu arab. Praktik. Abu-Masar. Planetenbeschäftigungen.
Evoluzione della cosmologia greca verso le pratiche arabe. Abu-Masar. Ruolo attivo dei pianeti.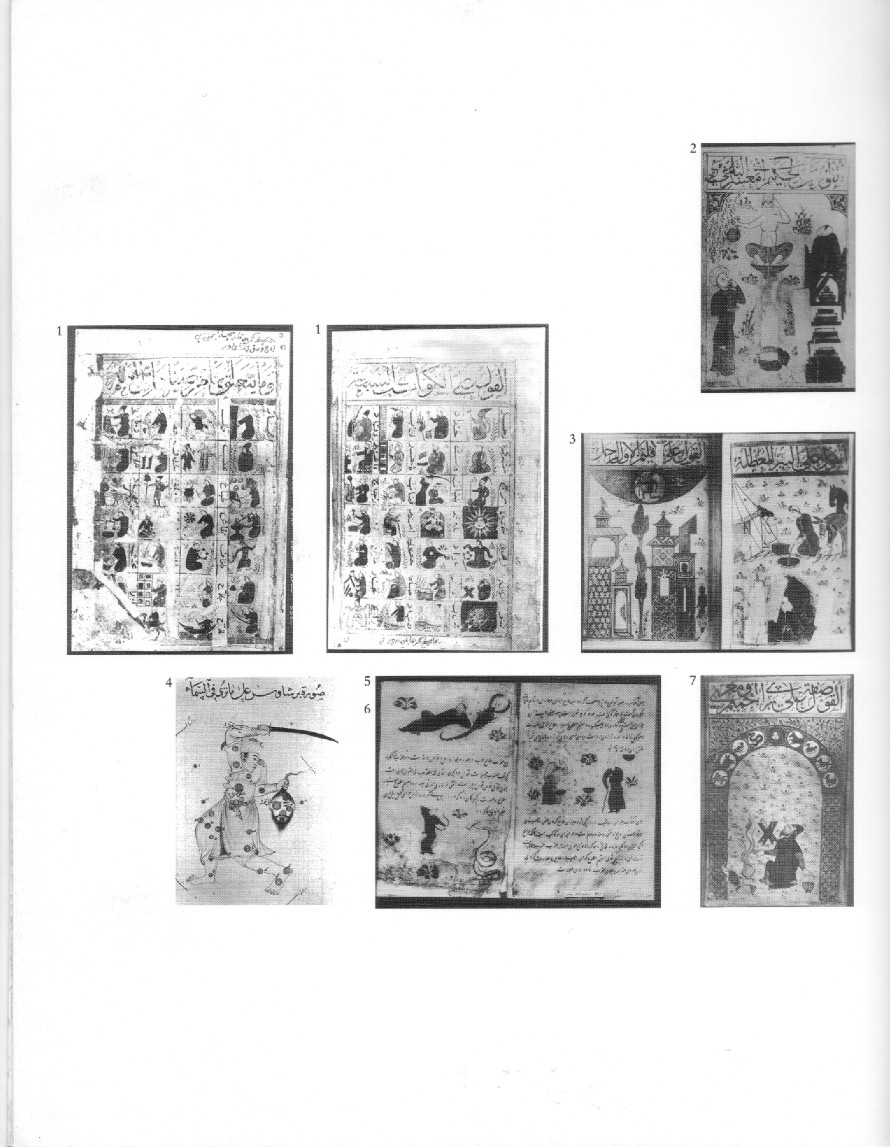 clicca sul pannello per ingrandire i dettagli
click on the plate to enlarge details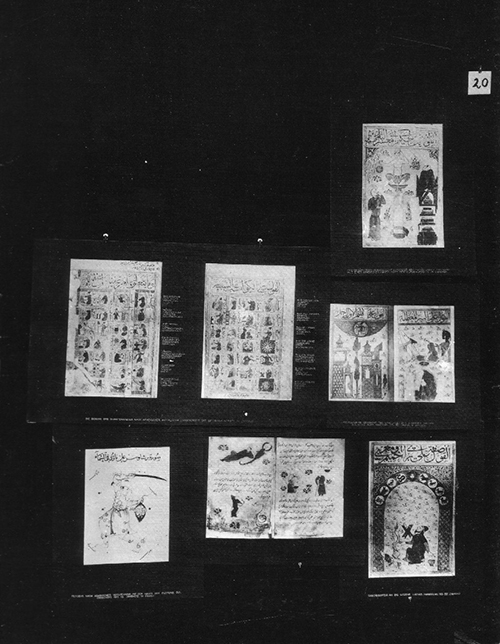 clicca sul pannello per ingrandire i dettagli
click on the plate to enlarge details