Mnemosyne Atlas 25

Ethos apollineo e pathos dionisiaco nel cosmo Malatestiano
Nel Tempio di Rimini si intrecciano e si confrontano due aspetti della classicità: la struttura armonica del cosmo apollineo (Muse e lineamenta architettonici di Leon Battista Alberti) e il dinamismo dionisiaco delle divinità 'all'antica' (l'Angelo-Menade e lo 'stile agitato' nella scultura di Agostino di Duccio).
Apollonian ethos and Dionysiac pathos within the cosmos of the Malatesta Temple
In the Malatesta Temple in Rimini, two features of classical antiquity meet and intertwine: the harmonic structure of an Apollonian cosmos (Muses and architectural lineamenta by Leon Battista Alberti) and the Dionysiac dynamism of divinities portrayed 'all'antica' (the angel as Maenad and the 'agitated' style of Agostino di Duccio's bas reliefs).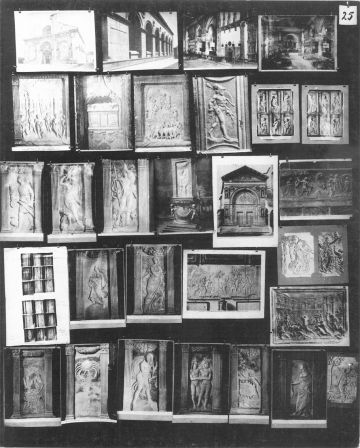 Rimini: pneumatische Sphärenvorstellung im Gegensatz zur fetischistischen. Antikische Form.
Rimini: Concezione pneumatica delle sfere in opposizione a quella feticistica. Forma anticheggiante.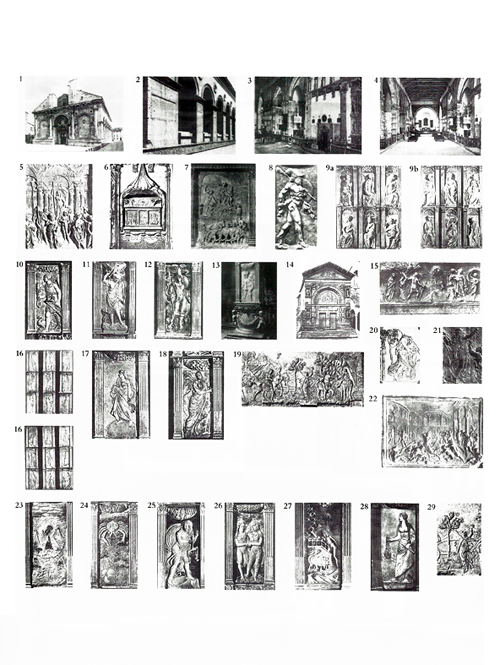 clicca sul pannello per ingrandire i dettagli
click on the plate to enlarge details