Mnemosyne Atlas 31

Realismo antiretorico e devozione religiosa in Italia e al Nord
Lo stile antiretorico e spirituale di Piero della Francesca (cfr. tav. 30) trova eco nel gusto della committenza borghese fiorentina per il realismo nordico (ritratti dell''intellettuale-umanista', pittura devozionale, miniature).
Anti-rhetorical realism and religious devotion in Italy and in the North
Piero della Francesca's anti-rhetorical and spiritual style (see plate 30) reflects the taste of Florentine bourgeois patrons for Northern realism (portraits of intellectual humanists; devotional images; illuminations).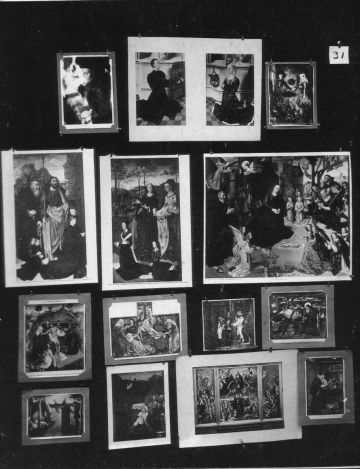 Im Anschluß daran: der Norden. Andachtsbild. Flandrisierendes Porträt von Italienern. Grablegung. René als Besteller und S. Hss. Hieronymus im Gehäus.
In connessione a ciò: il Nord. Immagini devozionali. Ritratti fiamminghi di italiani. Deposizione. René come committente e c[ollezionista di] man[oscritti]. Girolamo nello studio.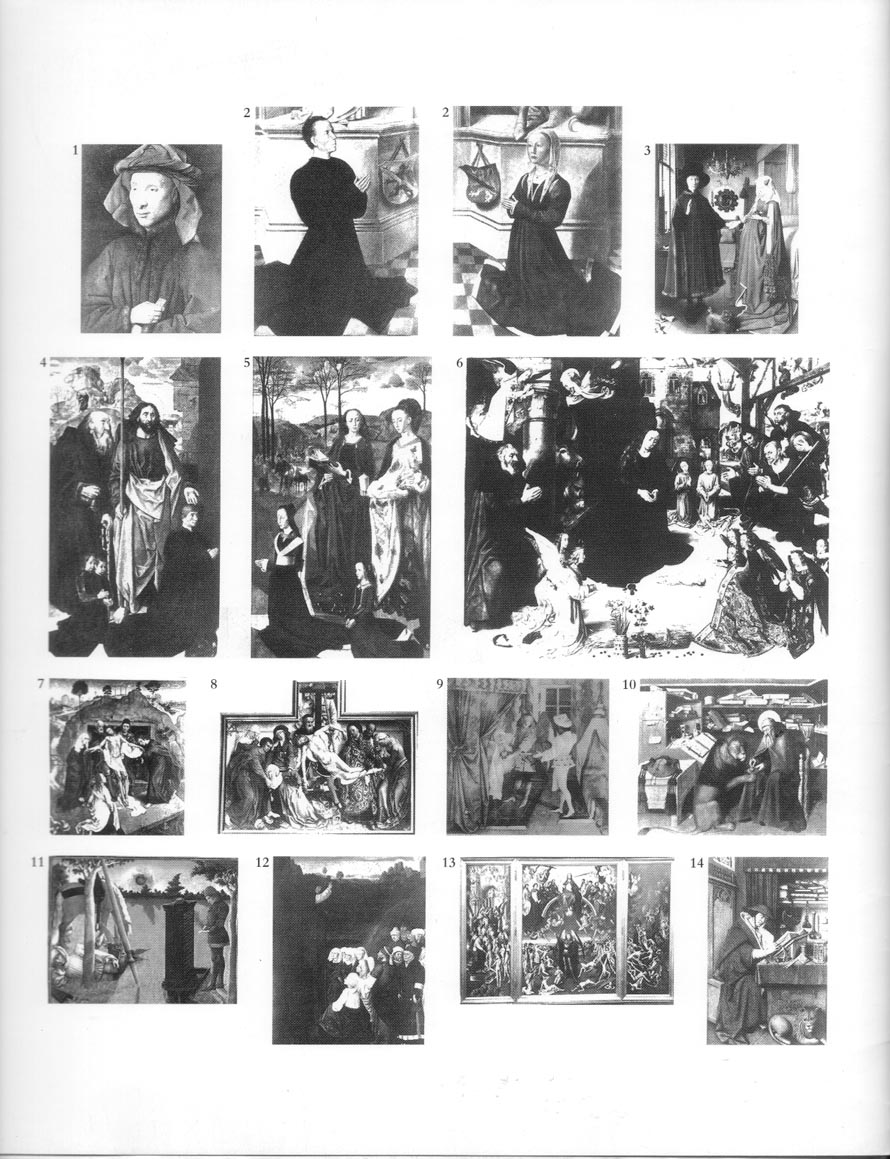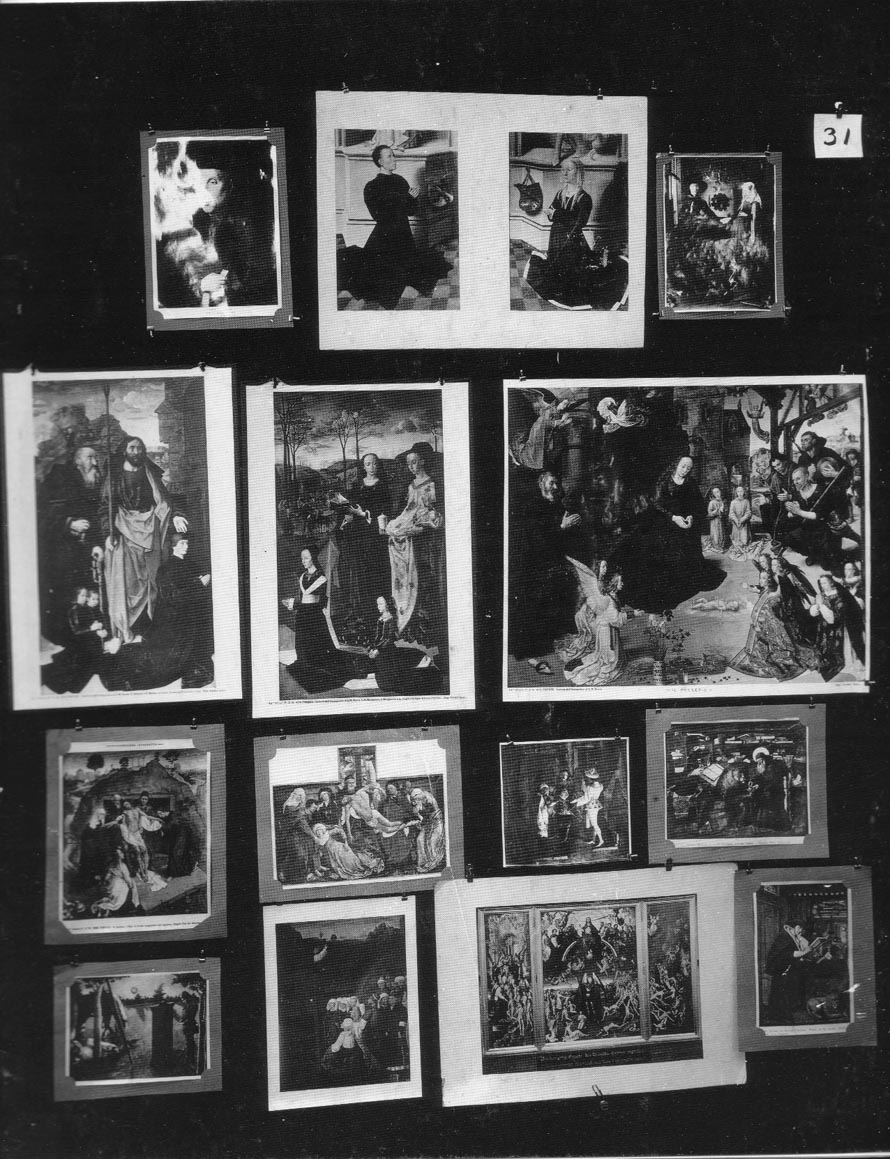 clicca sul pannello per ingrandire i dettagli
click on the plate to enlarge details