Mnemosyne Atlas 32

Tiaso carnascialesco
L'imagerie realistica e la diffusione folklorico-popolare (danza moresca con la donna al centro, grottesche con scimmie, danza della 'lotta per i pantaloni', battaglia allegorica tra Carnevale e Quaresima) veicolate anche da oggetti d'uso quotidiano, come espressioni moderne (e autentiche) dell'antico pathos dionisiaco del sacrificio e dell'aggressione (cfr. la danza del sacerdote e la morte di Orfeo in tav. 5, tav. 6).

Bacchic carnival retinue
Realistic imagery, and vernacular and folklore models (Moorish dance with woman at the centre, grotesques with monkeys, dance of the 'fight for the trousers', allegorical battle between Carnival and Lent) are widely circulated via everyday items, as modern (and authentic) expressions of the ancient Dionysian pathos of sacrifice and aggression (see the dance of the priest and the death of Orpheus in plates 5, 6).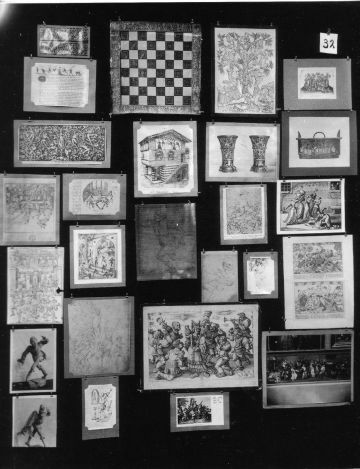 Groteske. Tanz um die Frau im Mittelpunkt. Vœu du Paon. Quaresima. Affenbecher. Groteske der Affen. Tanz der Frauen um die Hose. [cf. Tanz des Priesters, Tod des Orpheus]. Gerät als Vehikel.
Grottesca. Danza per la donna al centro. Vœu du Paon. Quaresima. Coppa delle scimmie. Grottesca delle scimmie. Danza delle donne per i pantaloni. [cfr. danza del sacerdote, morte di Orfeo]. Oggetti d'uso comune come veicolo.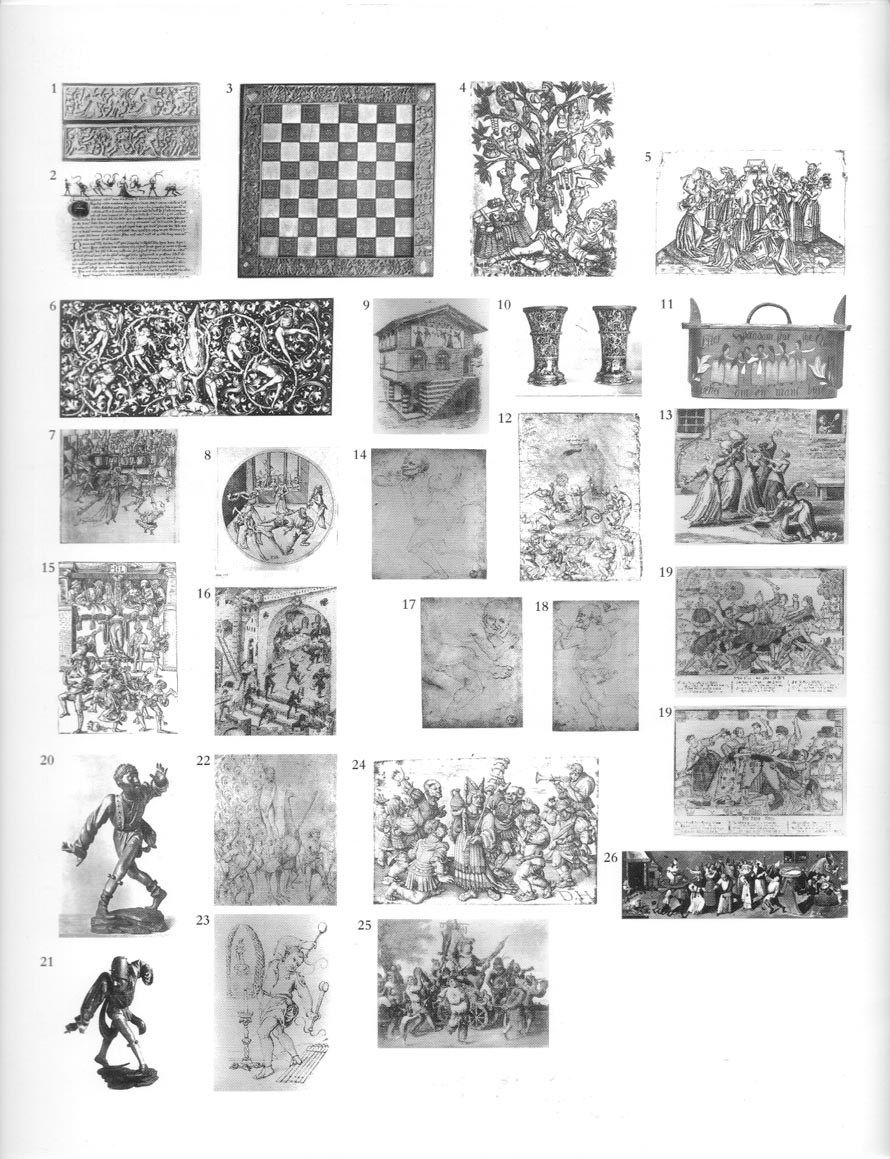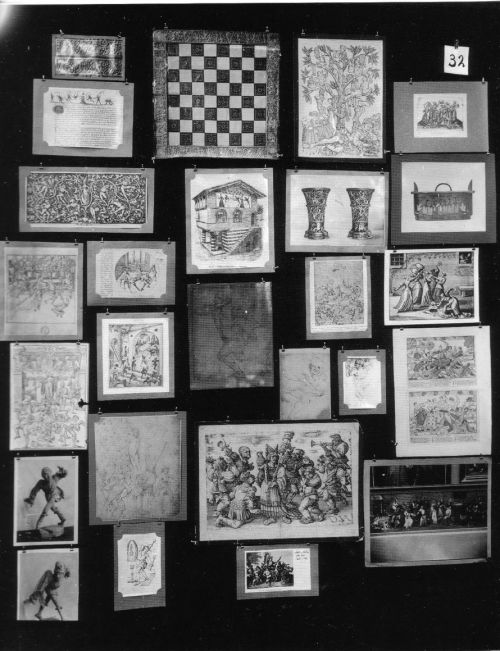 clicca sul pannello per ingrandire i dettagli
click on the plate to enlarge details