Mnemosyne Atlas 34

Trame antiche: gli arazzi come veicolo di tradizione
L'arazzo come medium per l'espressione della vitalità dell'Antico: scene contemporanee (caccia, feste, lavoro contadino) come contrappunto realistico alla "vita in movimento" (pathos dionisiaco); scene antiche (la guerra di Troia, il mito dell'ascesa al cielo di Alessandro Magno) come imprese di cavalieri e principi. Temi cristiani e temi pagani (Narciso, Deposizione di Cristo) come soggetti ugualmente richiesti per la rappresentazione sugli arazzi, tra Nord e Sud.

Ancient threads: tapestries as a vehicle of tradition
Tapestry as a medium to express the vitality of Antiquity: contemporary scenes (hunting, feasting, farming) as a realistic counterpoint to 'life in motion' (Dionysiac pathos); scenes from antiquity (the Trojan war, the myth of Alexander the Great's ascent to heaven) as enterprises of knights and princes. Both Christian and pagan themes (e.g. Narcissus, Deposition of Christ) are equally requested subjects for representation on tapestries, from North to the South.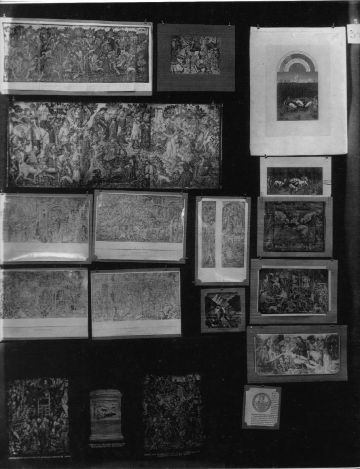 Teppich als Vehikel. Themen: Jagd und Vergnügen. Arbeitende Bauern. Antike im Zeitgewand (Trojan.Krieg. Alexander) = Auffhart. Narziss und Grablegung als bestellte Teppichthemen?
Arazzo come veicolo. Temi: caccia e svaghi. Contadini al lavoro. Antichi in vesti del tempo (guerra troiana; Alessandro) = ascensione. Narciso e Deposizione come temi commissionati per arazzi?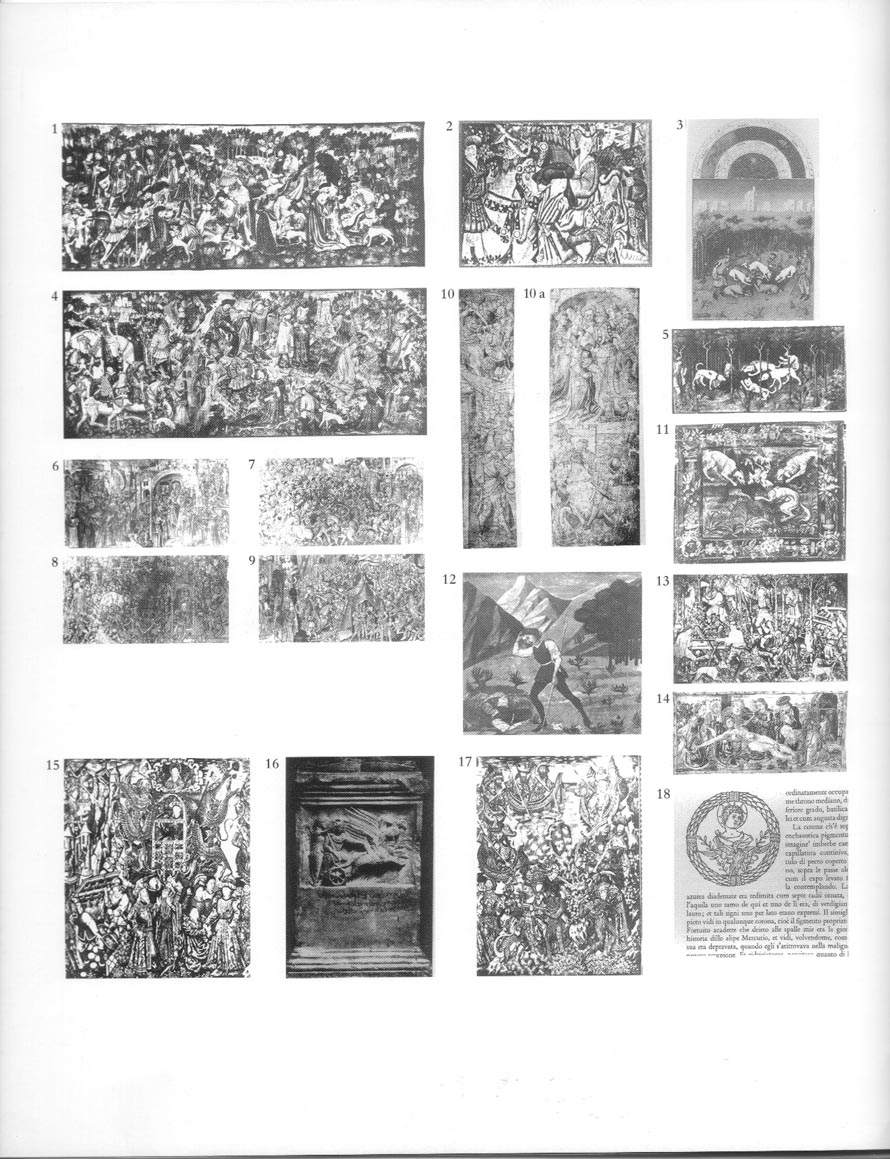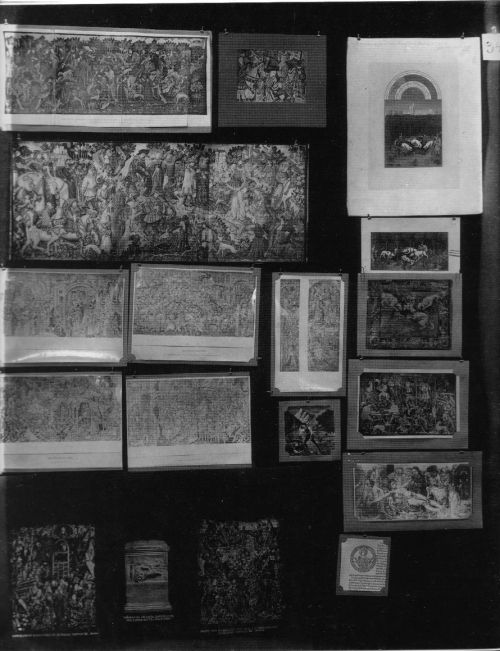 clicca sul pannello per ingrandire i dettagli
click on the plate to enlarge details