Mnemosyne Atlas 38

Paride e Elena in stile composito
Preliminari e rituali amorosi: corteggiamento e simbolismo erotico tra arte cortese e Botticelli
. I rituali cortesi del corteggiamento (tema del trionfo d'amore, capselle nuziali) – o la loro negazione orgiastica e festiva (tema della 'punizione d'amore', 'lotta per i pantaloni') – nei veicoli dell'arazzo e dell'incisione: lo stile ibrido delle raffigurazioni, preliminare all'arte di Botticelli, interseca temi, posture e dettagli stilistici antichi con il realismo 'alla franzese'.
Paris and Helen in composite style
The rituals of courtship and love: the erotic symbolism of love and courtship in courtly art and Botticelli. Chivalrous rituals of courtship (theme of the triumph of love, nuptial chests) or their orgiastic and festive opposite (the theme of the 'punishment of love', 'fight for the trousers') in tapestries and engravings: hybrid style depictions, forerunners of Botticelli's style, intertwine ancient themes, postures and stylistic details with 'alla franzese' realism.
Mischstil in Bezug auf Antike. Höfisches Leben. Liebessymbolik. Vorstufe zu Botticelli in der Auseinandersetzung m.d. Antike. Teppich ersetzt durch Stiche (Jagd). Minnekästchen. Distanz in der Werbung: Bestrafung Amors. Noli me tangere. Bestrafte Kälte (Nostagio) und Herzessen. Triumph Amors. Hosenkampf u. Quaresima italienisch. Paris u. Helena im Mischstil. Baldini 1. Fassung Sol.
Stile misto in rapporto con l'antico. Vita di corte. Simbolismo d'Amore. Fase del confronto con l'antico che precede Botticelli. Arazzo sostituito da incisioni (caccia). Cofanetti d'amor cortese. Presa di distanza nel corteggiamento: punizione di Amor. Noli me tangere. Freddezza punita (Nastagio) e mangiare il cuore. Trionfo di Amor. Lotta per i pantaloni e quaresima italiana. Paride ed Elena in stile misto. Baldini 1. Versione Sol.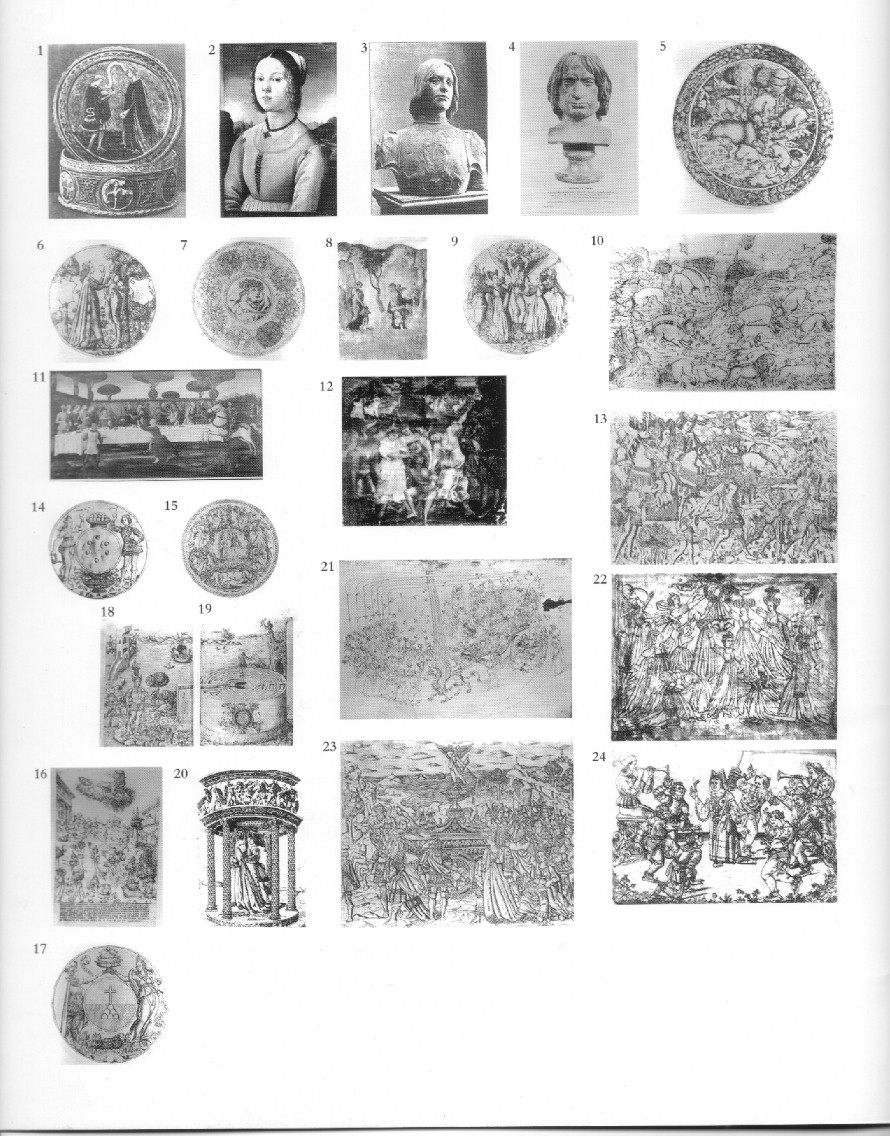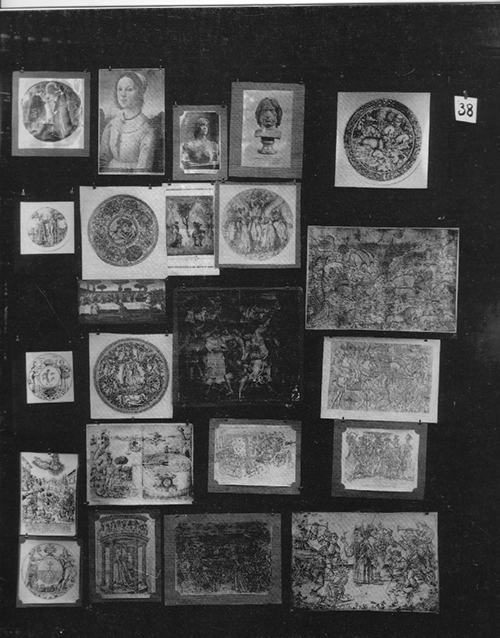 clicca sul pannello per ingrandire i dettagli
click on the plate to enlarge details