Mnemosyne Atlas 40
Cortei dionisiaci
L'apprezzamento e la diffusione dello stile patetico anticheggiante già segnati dall'eccesso espressivo della Pathosformel (aggressione, fuga, difesa, disperazione) trova nella imago continuata delle scene a fregio (temi ovidiani ma anche l'episodio biblico della Strage degli Innocenti) un adatto stile narrativo (che sarà destinato a sfociare nella teatralizzazione barocca).
Dionysiac parades
The all'antica style showing the 'expressive excess' of the formulae of emotion (aggression, escape, defense, despair) is a widespread trend, and finds an apt narrative style in the imago continuata of frieze scenes (Ovidian subjects as well as the Biblical story of the Massacre of the Innocents). This agitated narrative style will lead to the dramatic style of the Baroque.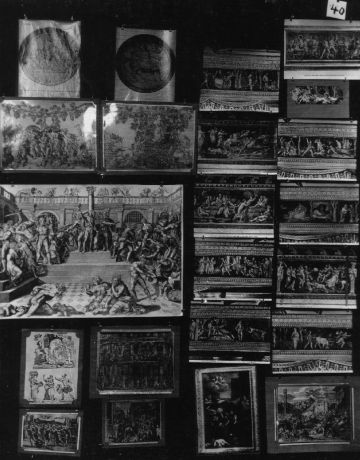 Durchbruch des antiken Temperaments. Kontinuierliche Darstellung (als Triumphzug antiker Gestalten? = Fries). Kindermord = rasende Mutter? Exzess der Pathosformel.
Irruzione del temperamento antico. Rappresentazione continuata (come corteo trionfale di figure antiche? = fregio). Infanticidio = madre furiosa? Eccesso della formula di pathos.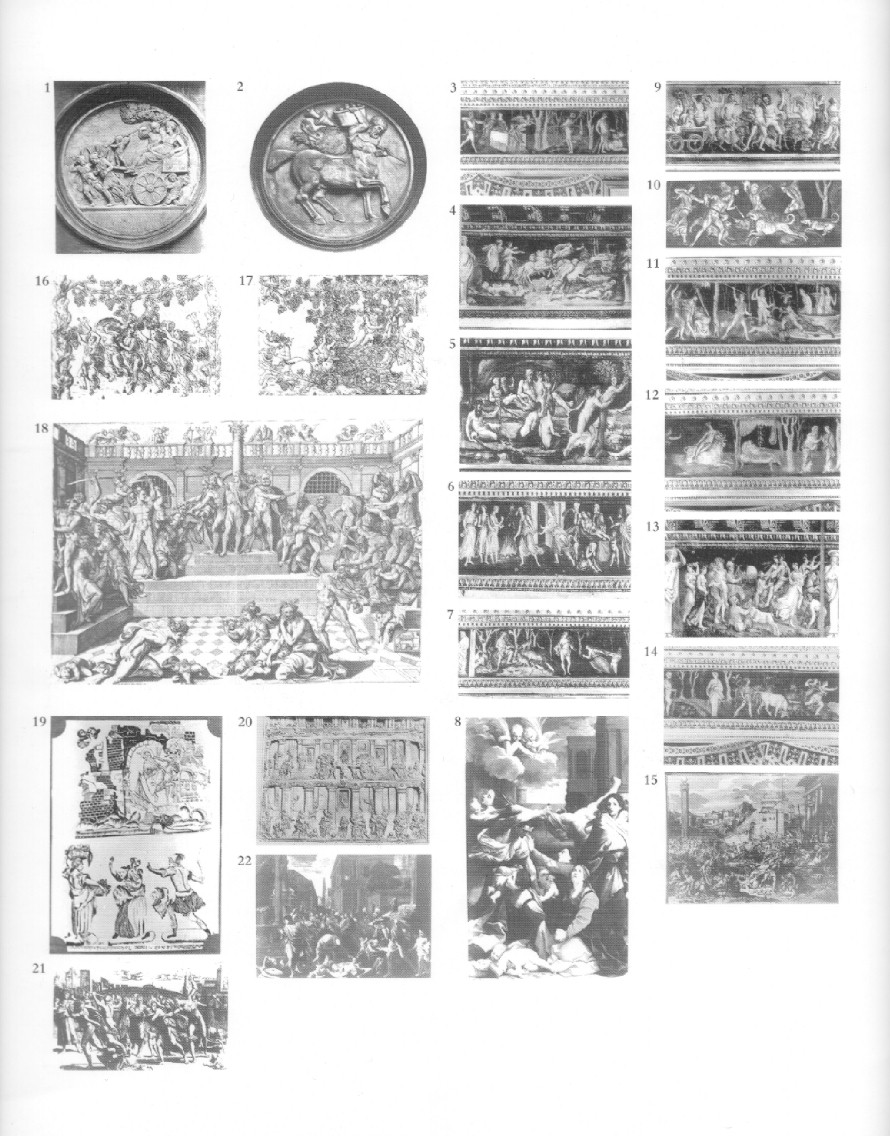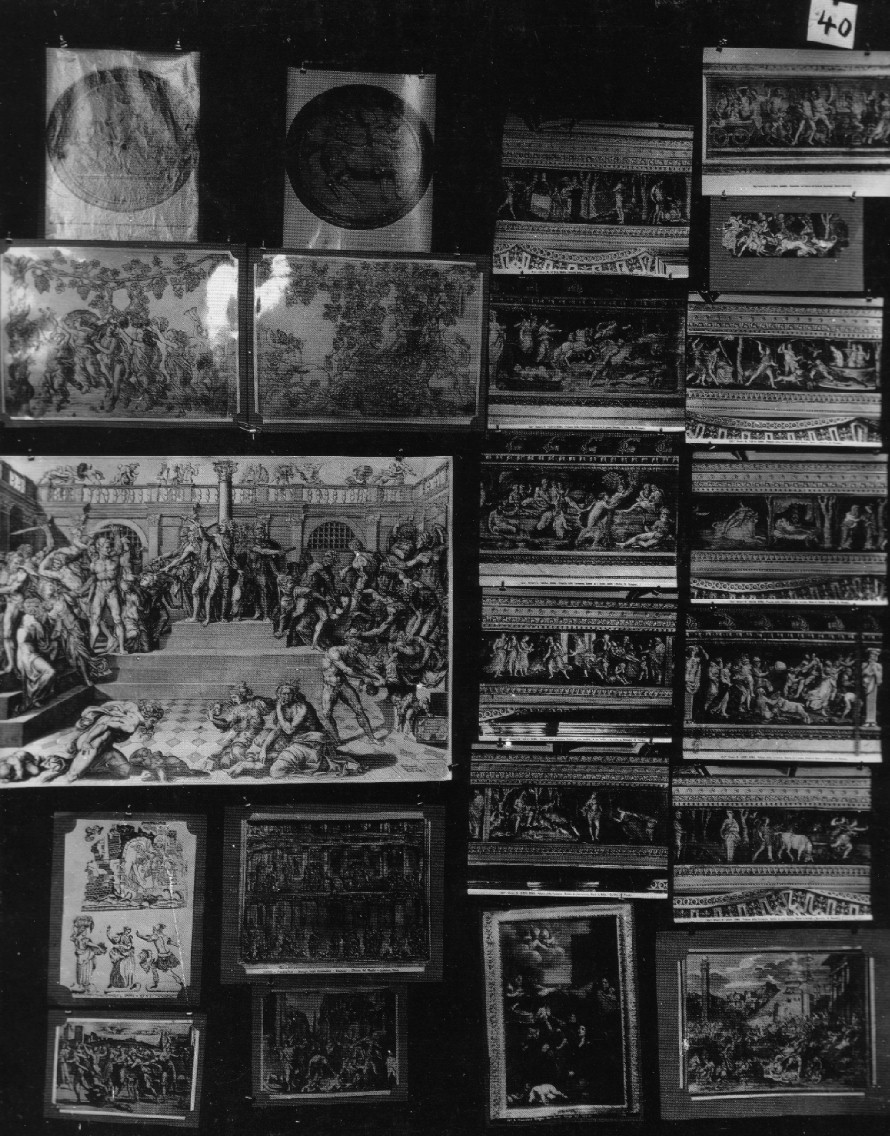 clicca sul pannello per ingrandire i dettagli
click on the plate to enlarge details