Mnemosyne Atlas 43
L'immagine di sé: consapevolezza di classe e ritratto borghese nel Rinascimento
Il rapporto tra la committenza Sassetti e la pittura del Ghirlandaio come esempio della cultura borghese rinascimentale. La volontà di auto-rappresentazione come effetto dell'acquisizione di consapevolezza e autonomia individuale: irruzione del ritratto nella pittura religiosa monumentale e dipinti devozionali privati (realismo 'alla fiamminga' – cfr. tav. 31).
The image of the self: class awareness and bourgeois portraiture in the Renaissance era
The relationship between Ghirlandaio's paintings and his patrons, the Sassetti family, as an example of the Renaissance bourgeois lifestyle. The desire for self-representation as a consequence of the acquisition of self-awareness and individual autonomy: introduction of portraiture in monumental religious paintings and in private devotional ones (Flemish-style realism – see plate 31).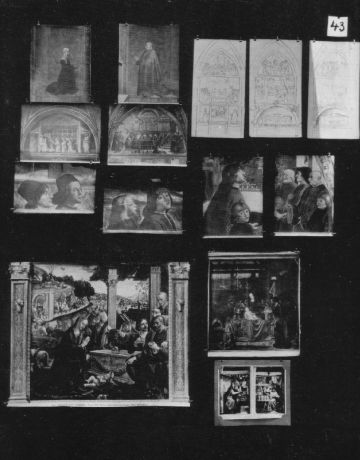 Sassetti – Ghirlandajo als Exponent der bürgerl. Kultur. Eindringen des Porträts – Selbst-gefühl. Andacht pseudo-nordisch.
Sassetti – Ghirlandaio come esponente della cultura borghese. Intromissione del ritratto – coscienza di sé. Devozione pseudo-nordica.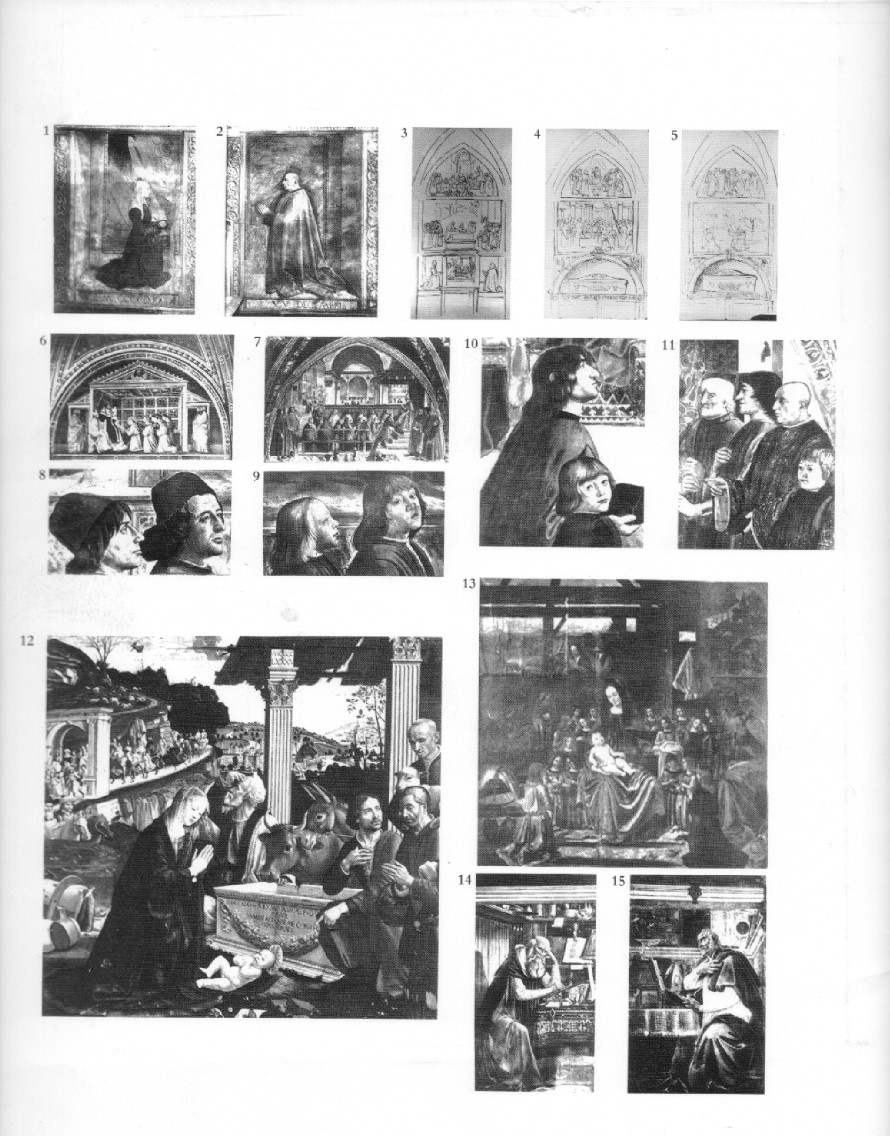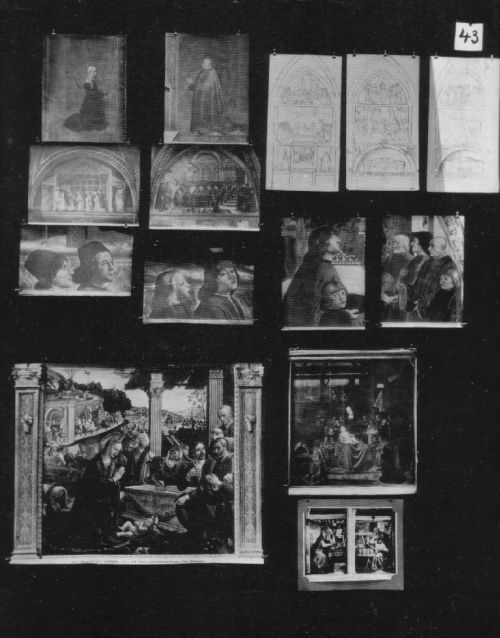 clicca sul pannello per ingrandire i dettagli
click on the plate to enlarge details