Mnemosyne Atlas 44
Il pathos antico imbrigliato nella grisaille
La riemersione della formula di 'pathos del vincitore' in Ghirlandaio, tramite l'espediente della grisaille, inizialmente trattiene la vitalità delle figure antiche copiate dai rilievi di età imperiale nella finzione architettonica. Altre immagini del repertorio classico agiscono invece come personaggi in primo piano: Fetonte (la caduta come formula patetica opposta al trionfo nella Battaglia di Anghiari), Nike (come ancella o come Giuditta).
Ancient pathos harnessed within the grisaille
The formula of the 'pathos of the victor' re-appears in Ghirlandaio's grisaille. The vitality of ancient figures, copied from reliefs of the Roman Imperial era, is relegated at first to the architectural background, as fake sculpture. Finally, images drawn from the classical repertoire appear as characters in the foreground: Phaëton (formula of the fall, as opposed to the triumph in the Battle of Anghiari), and Nike-Victoria (model both for a handmaiden and for the Biblical heroin Judith).
Siegerpathos bei Ghirlandajo. Grisaille als erste Stufe der Zulassung. Dagegen: Sturz. (Phaeton, mêlée). Verwandlungen der Nike.
Pathos del vincitore in Ghirlandaio. Grisaille come primo passo dell'accettazione [dell'antico]. All'opposto: caduta (Fetonte, mêlée). Metamorfosi di Nike.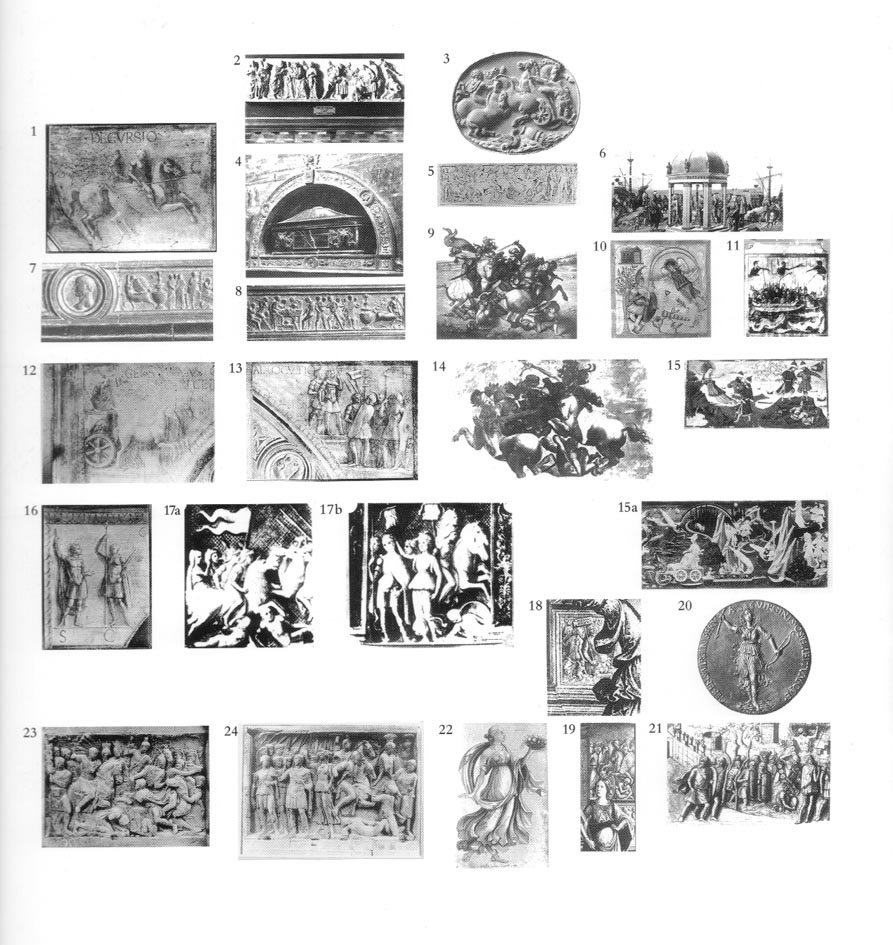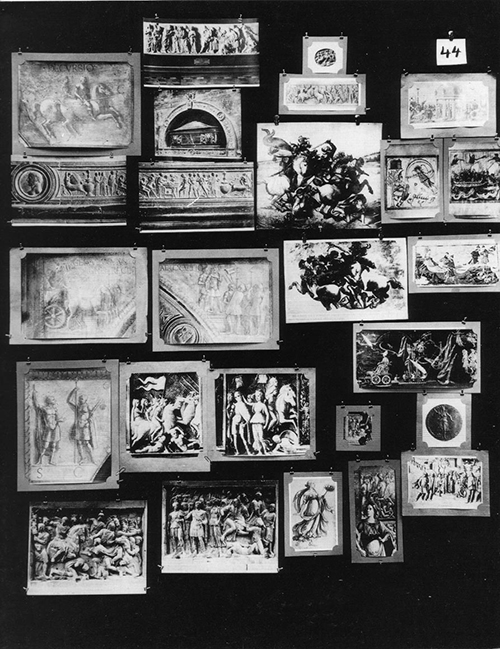 clicca sul pannello per ingrandire i dettagli
click on the plate to enlarge details