Mnemosyne Atlas 47

Due volti della Ninfa: l'angelo e la cacciatrice di teste
Altre reincarnazioni della Ninfa in opposte figure di protezione o di furia distruttiva: l'angelo custode e la 'cacciatrice di teste' (Giuditta, Salomè, l'ancella che porta la testa mozzata). Il tema della protezione dei piccoli (Tobia e l'Angelo come immagine votiva per i figli dei mercanti) è presente anche in soggetti biblici (la scena evangelica del Ritorno a casa dal Tempio).

Two faces of the Nymph: the Angel and the Head-huntress
Further reincarnations of the Nymph in opposing figures of protection or destructive fury: the guardian angel and the head-huntress (Judith, Salome, a handmaiden carrying the severed head). The theme of the protection of children (Tobias and the Angel as a votive image for the children of merchants) is also present in Biblical subjects (the Gospel scene On the way home from the Temple).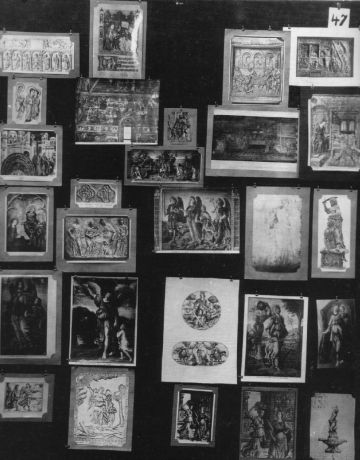 Ninfa als Schutzengel und als Kopfjägerin. Herbeitragen des Kopfes. "Heimkehr vom Tempel" als Schutz des Kindes in der Fremde (Tobiuzzolobilder als Votivbilder).
Ninfa come angelo custode e come cacciatrice di teste. Trasporto della testa. "Ritorno a casa dal Tempio" come protezione del bambino nel mondo esterno (immagini di Tobiolo come immagini votive).
Approfondimenti e letture
Content analysis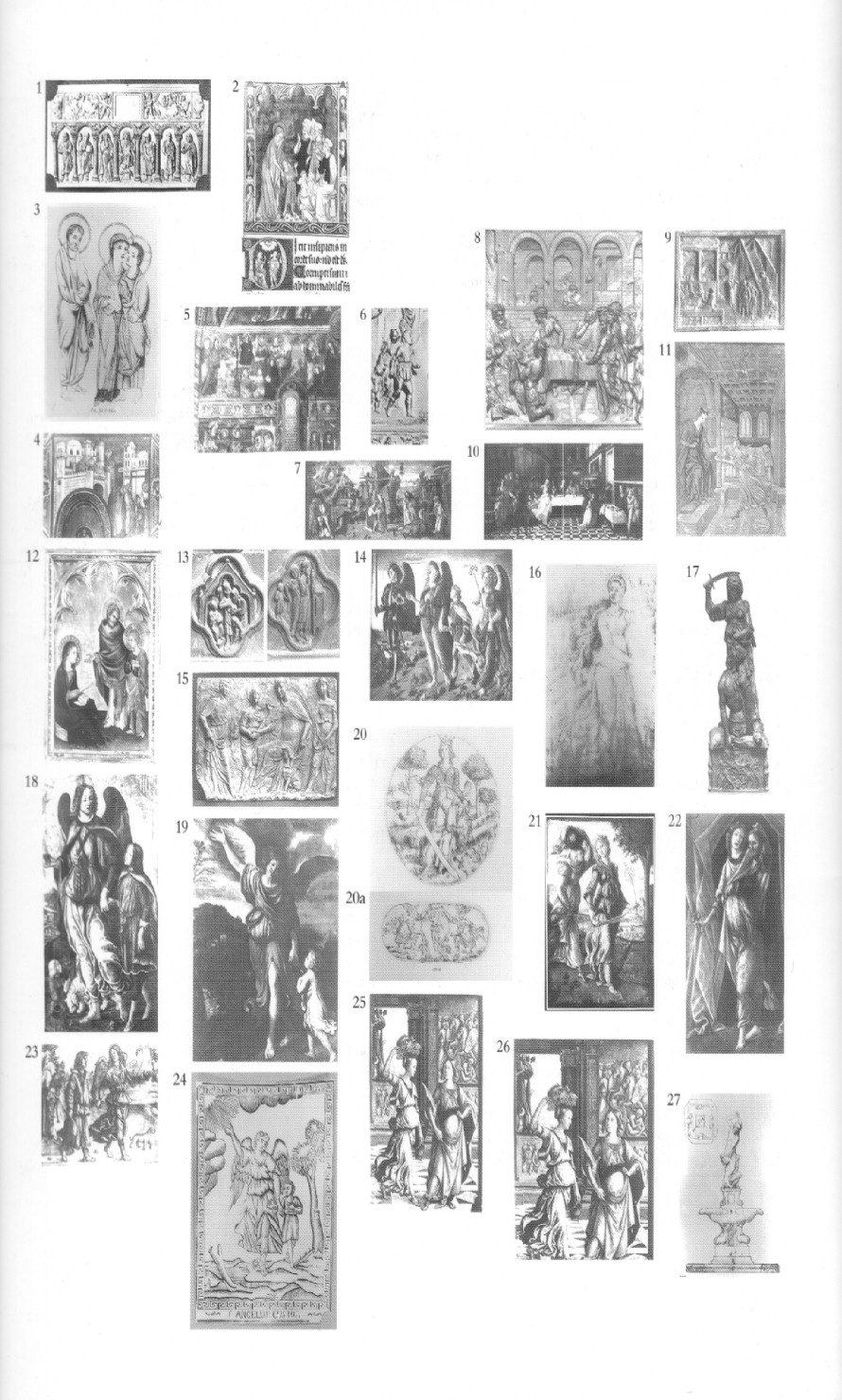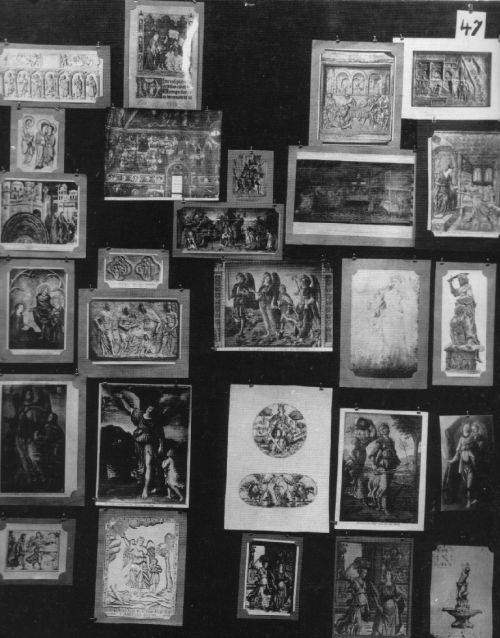 clicca sul pannello per ingrandire i dettagli
click on the plate to enlarge details