Mnemosyne Atlas 52
Pathos imperiale e pietà cristiana
La leggenda di Traiano – che trattiene il cavallo di fronte alla madre di una vittima – come immagine di clemenza cristiana, attraverso un'inversione etica ed espressiva del "pathos del vincitore" colto nella formula del 'travolgere cavalcando' (cfr. tav. 7, tav. 44). Allo stesso modo, grazie all'interpretazione cristiana del soggetto, trova diffusione l'episodio della cosiddetta Continenza di Scipione.
Roman imperial pathos and Christian mercy
The Justice of Trajan – a legendary episode concerning the Roman emperor holding back his horse in front of the mother of a murdered man – represents Christian mercy: an ethical and expressive inversion of the 'pathos of the victor' caught in the emotional formula of the horse-rider trampling the enemy (see plates 7, 44). In the same way, the so-called Continence of Scipio was read and spread as a Christian subject.
Gerechtigkeit des Trajan = energetische Inversion des Überreitens. Ethische Umkehrung des Siegerpathos. Großmut des Scipio.
Giustizia di Traiano = inversione energetica del travolgere cavalcando. Rovesciamento etico del pathos del vincitore. Magnanimità di Scipione.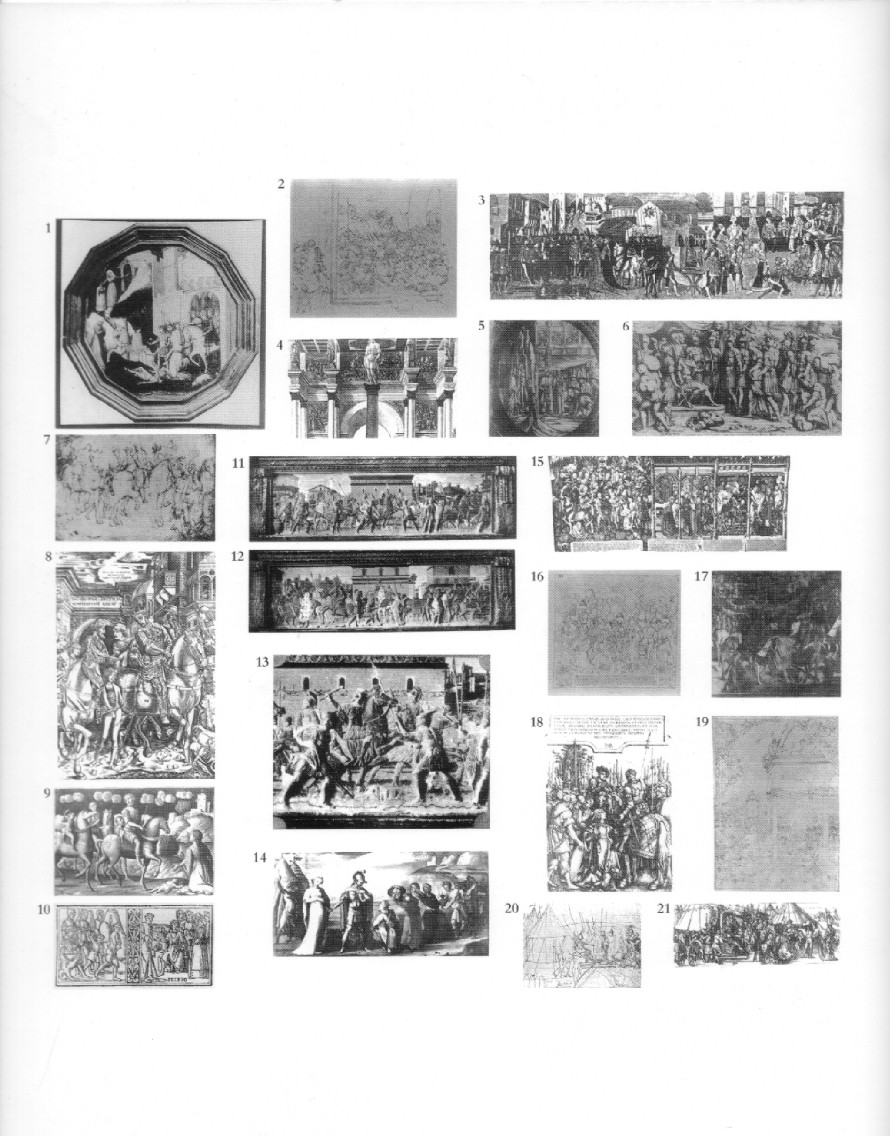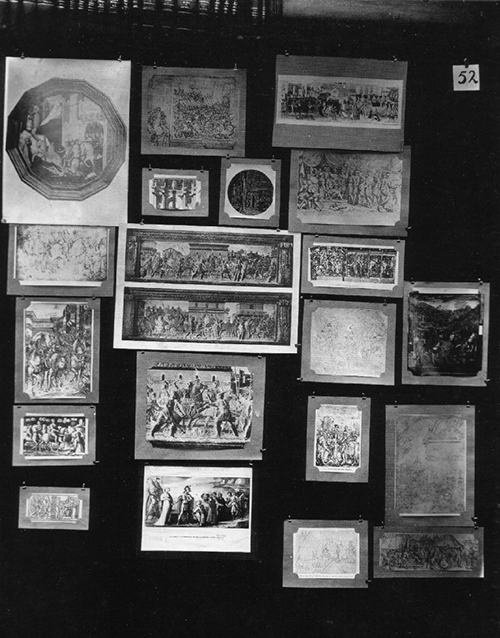 clicca sul pannello per ingrandire i dettagli
click on the plate to enlarge details