Mnemosyne Atlas 75

Teatri della morte tra pathos e logos
Emancipazione della pratica intellettuale dall'antichità all'età moderna (ancora in esempi di artisti del Nord, XVII secolo): un percorso dall''anatomia magica' animale (prassi mantica dell'epatoscopia) all'anatomia scientifica umana, passando per la ricerca già democritea della sede fisica dell'anima. Dalla contemplazione patetica (compianto funebre) alla contemplazione scientifica del corpo (il tavolo anatomico di Rembrandt), in relazione alla meditazione spirituale sulla morte (cfr. Carpaccio, tav. 42).

Theater of Death: pathos and logos
Emancipation of intellectual practice from Antiquity to the Modern era (exemplified in Northern 17th century works of art): a path from 'anatomic magic' practiced on animals (divinatory use of hepatoscopy), to scientific anatomy on humans, through (Democritean) research on the physical location of the soul. From the pathetical contemplation of the dead (mourning) to the scientific contemplation of the corpse (Rembrandt's Anatomy Lesson), in relation to the spiritual meditation on Death (see Carpaccio, plate 42).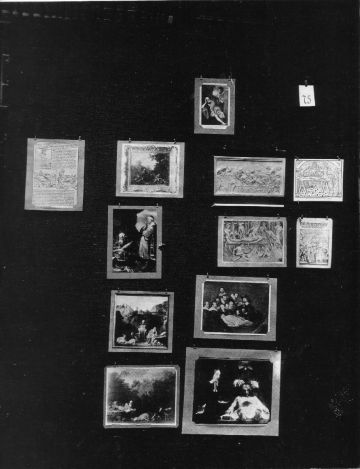 Magische Anatomie. Gedärmschau – Suche nach dem Sitz der Seele. Wissenschaftl. Anatomie = Kontemplation durch Einströmen der Totenklage. Tieranatomie – Menschenanatomie pathetisch und kontemplativ [vgl. Carpaccio].
Anatomia magica. Aruspicina – ricerca della sede dell'anima. Anatomia scientifica = contemplazione mentre è in corso la lamentazione funebre. Anatomia animale – anatomia umana patetica e contemplativa [cfr. Carpaccio].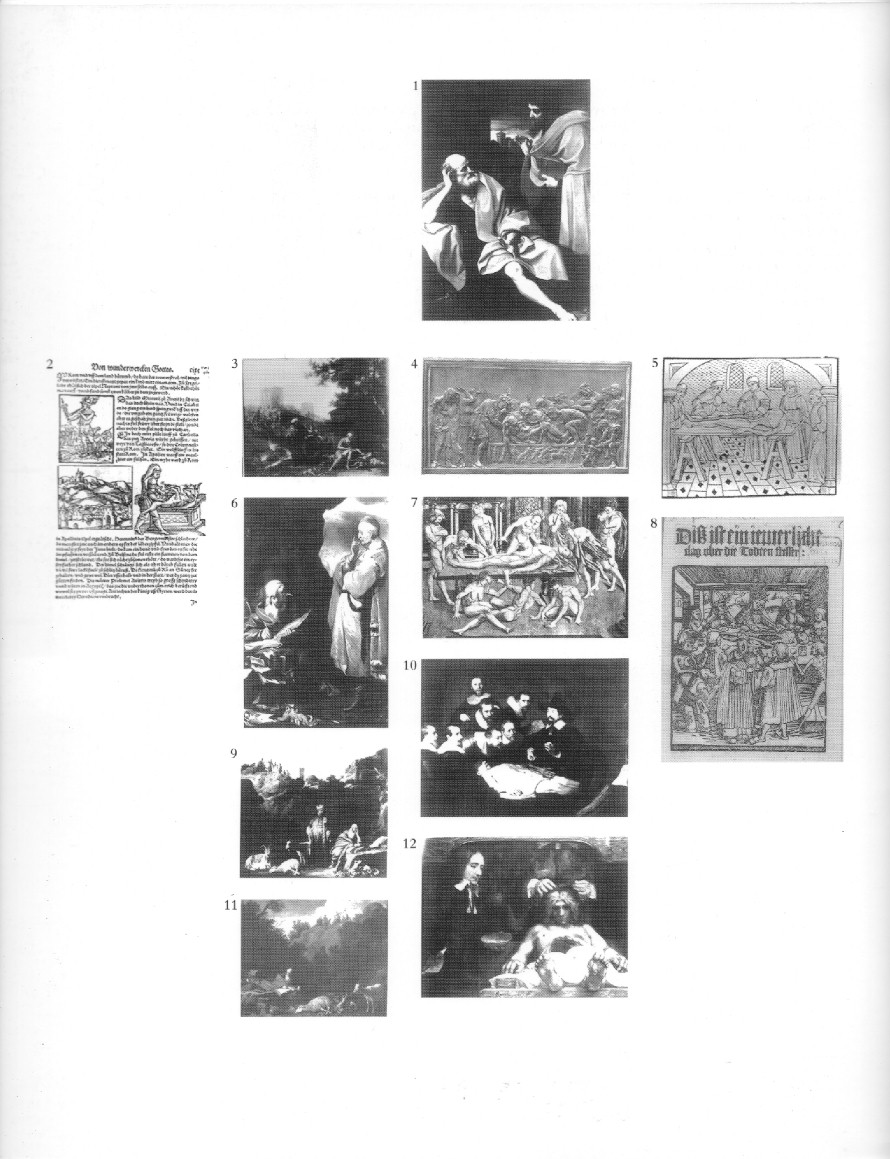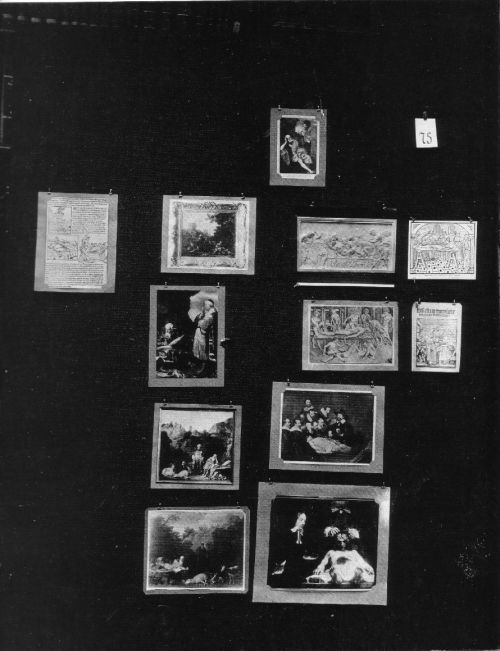 clicca sul pannello per ingrandire i dettagli
click on the plate to enlarge details