Mnemosyne Atlas 77

Attualità della tradizione
Riemersioni dell'Antico in età moderna: in Delacroix la ripresa di temi e forme classici è parzialmente consapevole (Medea come Madre assassina; la madre nel Massacro di Chio come Aretusa, cfr. scene di Strage degli innocenti); altre figure sono recuperate in senso strumentale e allegorico (Nike nella pubblicità; Cerere-la Semeuse e il cocchio di Nettuno nei francobolli francesi e delle colonie); altre riemergono come engrammi (i giocatori di golf esprimono il pathos dionisiaco; 'Tobiolo' nella pubblicità); altre ancora come inversione formale (apoteosi rovesciata del monumento a Hindenburg, dove l'aquila non è veicolo di ascesa).

The classical tradition today
Re-emergence of Antiquity in the contemporary era. The revival of classical themes and forms is to some extent intentionally conceived, e.g. in Delacroix's work (Medea as murderous Mother; the figure of the mother as Arethusa in the Massacre of Chios: see scenes of Massacre of the Innocents). In the 20th century, ancient figures are recovered both in a functional and allegorical sense (Nike in advertising; Ceres-La Semeuse and the chariot of Neptune in French and Colonial stamps); or they emerge as engrams (golfers expressing Dionysiac pathos; Tobias and the Angel in advertising); or they show an 'energetic inversion' (the inverted apotheosis of Hindenburg's monument: here the eagle is not ascending to heaven).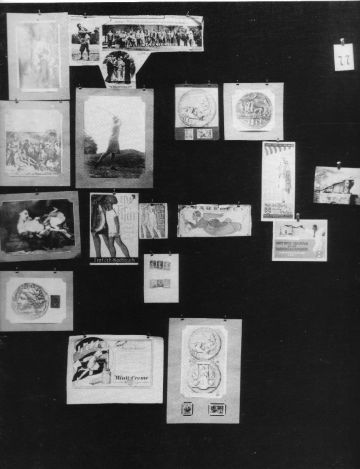 Delacroix Medea u. Kindermord. Marke: Barbados – Quos ego?, Frankreich – Semeuse, Arethusa. Nike und Tobiuzzolo in der Reklame. Hindenburg-Denkmal als umgekehrte Apotheose. Goethe "24 Beine".
Delacroix, Medea e infanticidio. Francobolli: Barbados – "Quos ego?", Francia – la Semeuse, Aretusa. Nike e Tobiolo nella pubblicità. Monumento a Hindenburg come apoteosi rovesciata. Goethe "24 gambe".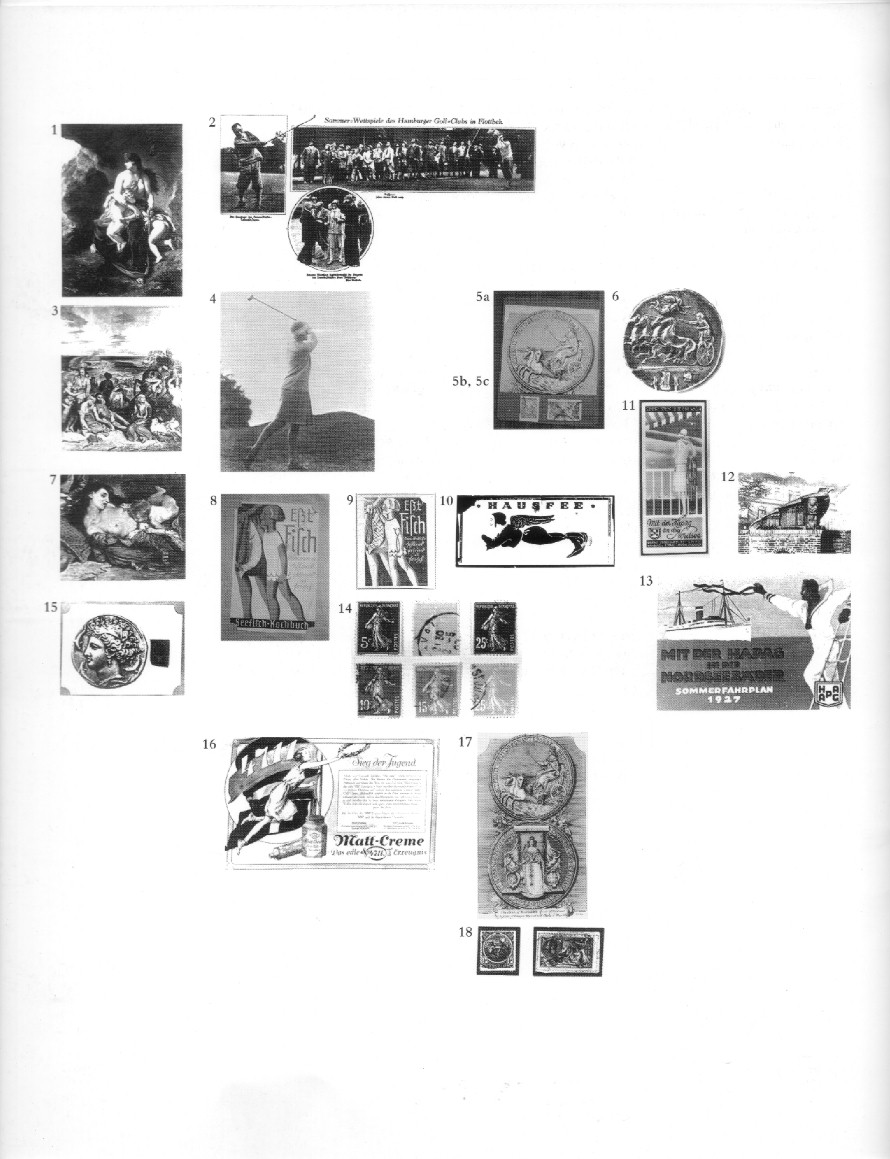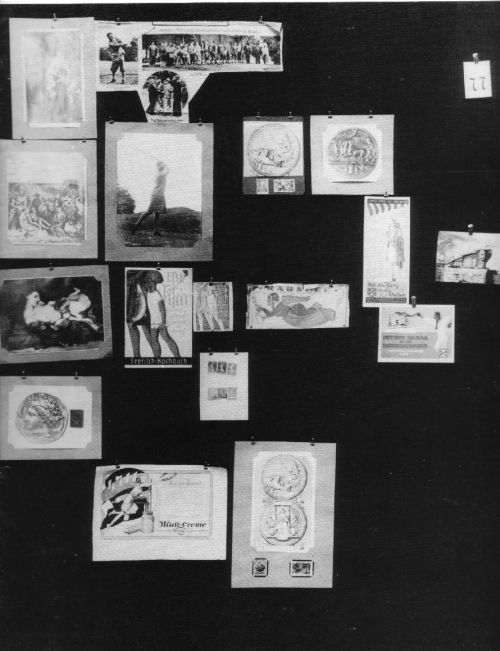 clicca sul pannello per ingrandire i dettagli
click on the plate to enlarge details