Mnemosyne Atlas 79

Mangiare dio: il paganesimo nella Chiesa
Evoluzione del sacrificio: dal rito cruento arcaico alla sua rappresentazione simbolica nell'atto della Messa.
 Nel rituale eucaristico l'immagine del sacrificio pagano della carne è sublimato nella transustanziazione, ma si perpetua e riemerge nei miracoli (Messa di Bolsena di Raffaello, L'ultima comunione di San Gerolamo di Botticelli) e nelle leggende (la propaganda antisemita sulla profanazione dell'ostia).

Eating God: Paganism within the Catholic Church
The evolution of 'sacrifice': from bloody archaic rites to their symbolic representation in the Holy Mass. In Eucharistic ritual, pagan sacrifice is sublimated in the divine transubstantiation, but its original sanguinary features are perpetuated and re-emerge in Christian miracles (the Mass at Bolsena by Raphael; St. Jerome's last communion by Botticelli) and in legends (the Jewish profanation of the Host in anti-Semitic propaganda).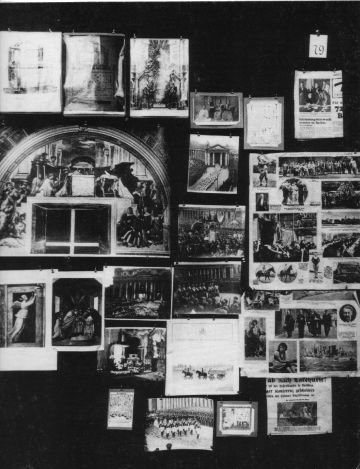 Messe. Verzehren des Gottes. Bolsena, Botticelli. Heidentum in d. Kirche. Bluthostirnwunder. Transsubstaziation. Italienischer Verbrecher von der letzen Ölung.
Messa. Mangiare dio. Bolsena, Botticelli. Paganesimo nella Chiesa. Miracolo dell'ostia sanguinante. Transustanziazione. Criminale italiano prima dell'estrema unzione.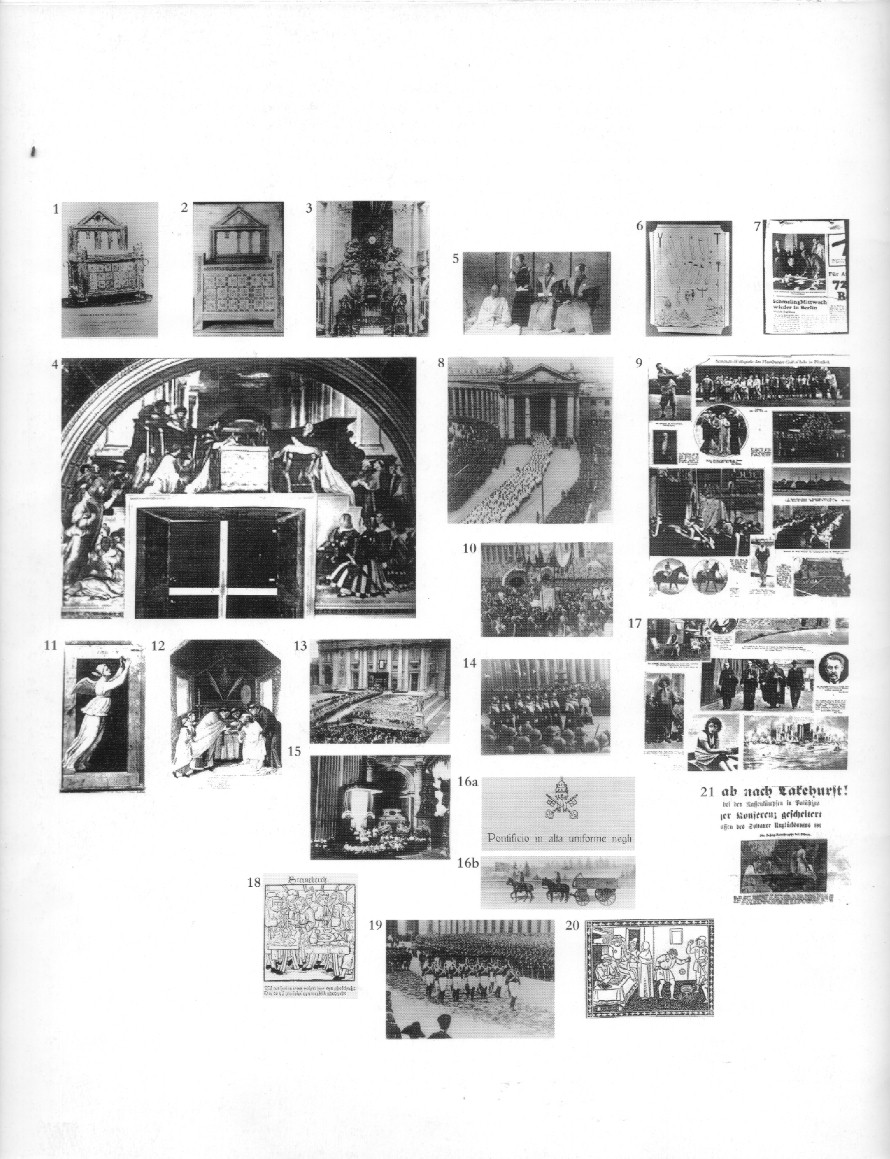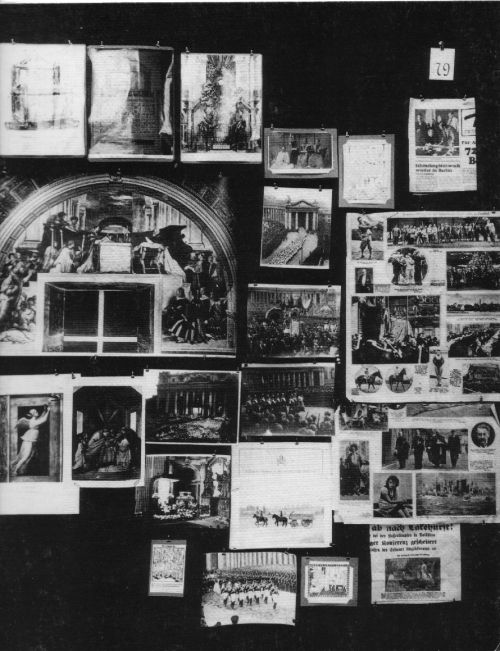 clicca sul pannello per ingrandire i dettagli
click on the plate to enlarge details