Mnemosyne Atlas 49
Lo sguardo di Mantegna sull'Antico: 
pathos del vincitore e uso della grisaille
Lo stile di Andrea Mantegna come possibilità di governare l'energia dell'Antico. Il distanziamento dalla retorica gestuale dedotta dai modelli, e la finzione della grisaille come espediente metaforico.

Mantegna's focus on Antiquity: the pathos of victor and the use of grisaille
Andrea Mantegna's style as a means to controlling the energy of Antiquity, keeping a distance from the gestural rhetoric drawn from classical models, and using the fictional possibilities of grisaille as a metaphorical expressive tool.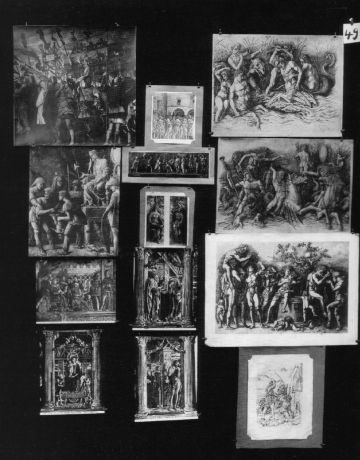 Gebändigtes Siegerpathos (Mantegna). Grisaille als "Wie der Metapher". Distanzierung.
Pathos del vincitore imbrigliato (Mantegna). Grisaille quale "come della metafora". Distanziamento.
Approfondimenti e letture
Content analysis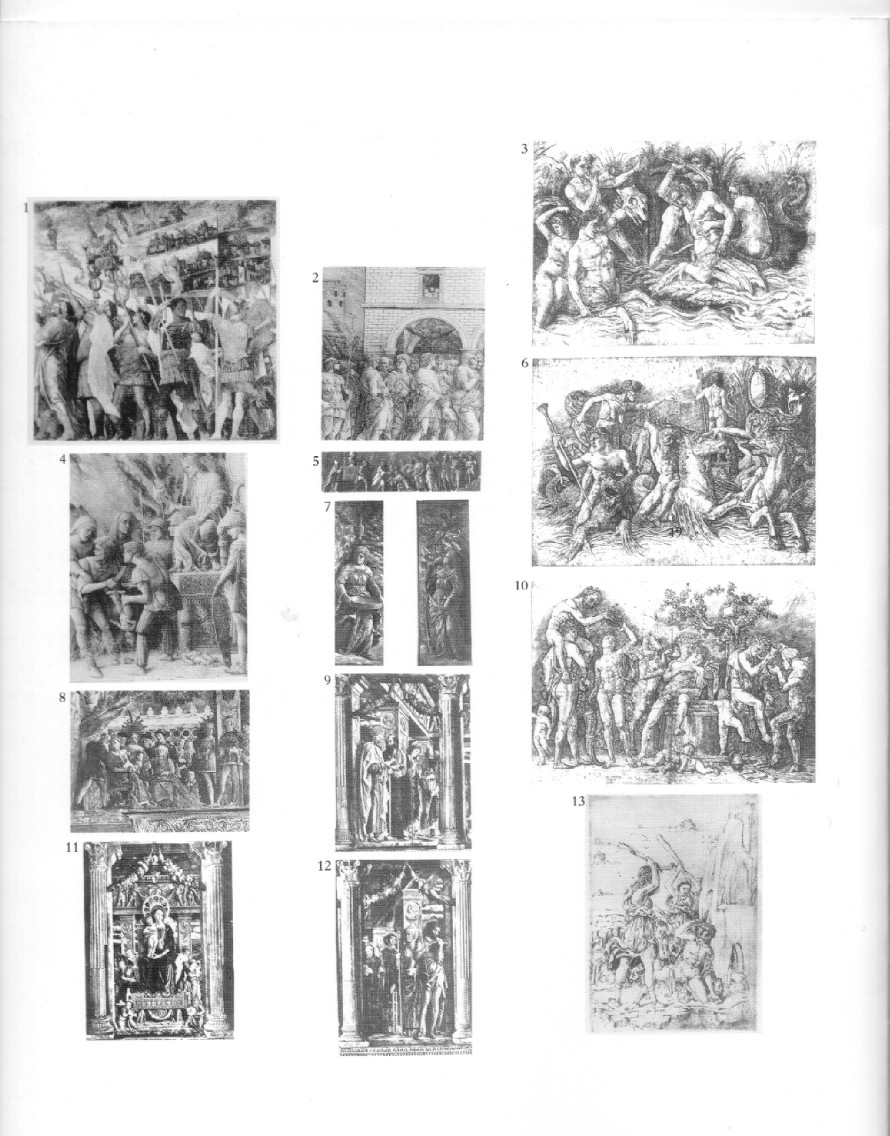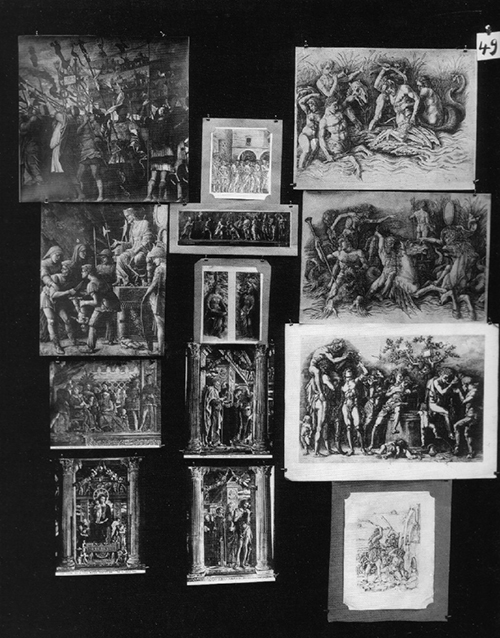 clicca sul pannello per ingrandire i dettagli
click on the plate to enlarge details