Mnemosyne Atlas 53
Parnaso celeste e terrestre
Il processo di olimpizzazione delle Muse dall'età umanistica (divinità demoniche 'alla franzese' – come a Schifanoia) agli esiti cinquecenteschi (divinità allegoriche 'all'antica' – Raffaello mediante Mantegna). La figura della Musa 'pensosa' come immagine divina della meditazione intellettuale (dal Parnaso alla Scuola d'Atene).
Heavenly and earthly Parnassus
During the Renaissance and early 15th century, the Muses gradually find their way back to the Olympus, disguised as daemonic divinities depicted 'alla franzese', (as at Palazzo Schifanoia), and as allegorical divinities portrayed 'all'antica' – (Raffaello via Mantegna). The figure of the thoughtful Muse as the representation of intellectual meditation (from Raphael's Parnassus to the School of Athens).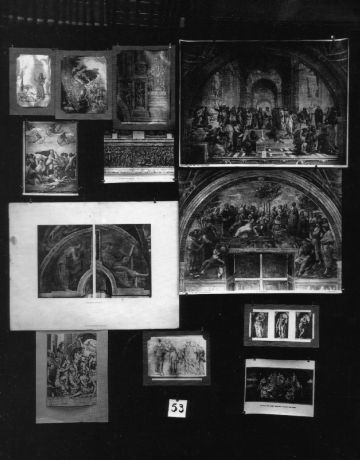 Musen. Himmlischer und irdischer Parnaß. (Raffael) Anschluß an Mantegna und Schifanoja. Auffahrt.
Muse. Parnaso celeste e terrestre. (Raffaello) Collegamento con Mantegna e Schifanoia. Ascensione.
Approfondimenti e letture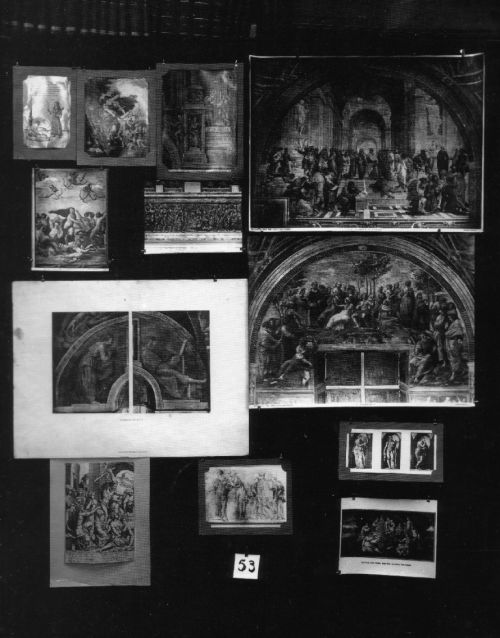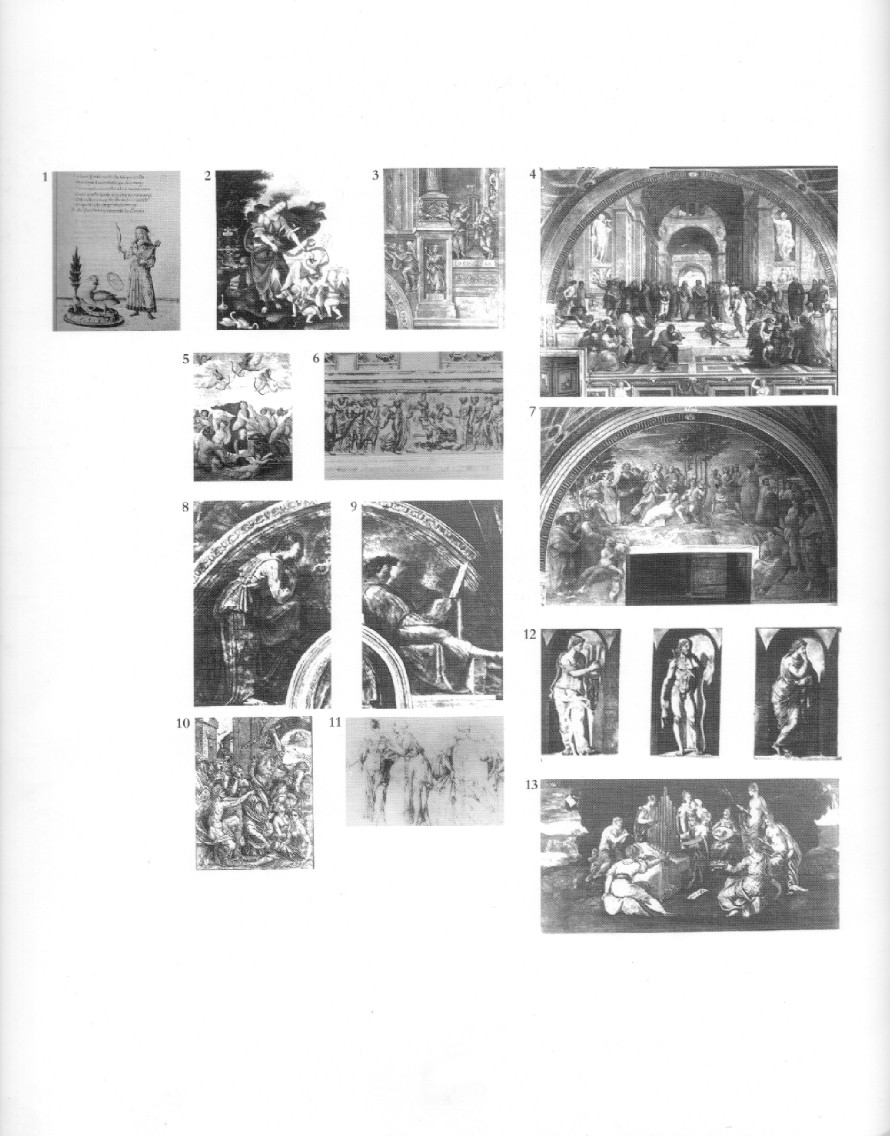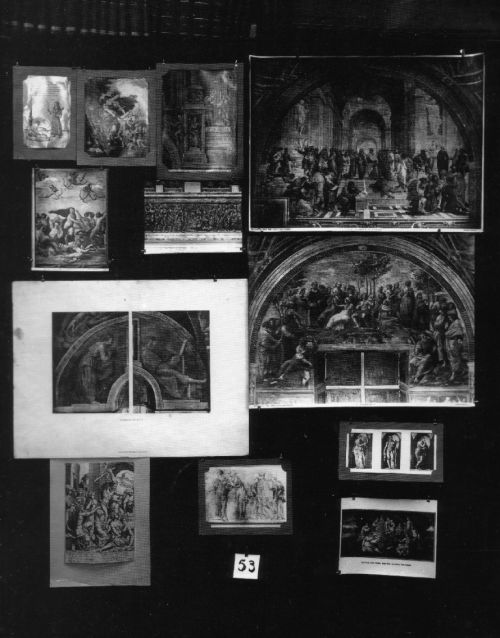 clicca sul pannello per ingrandire i dettagli
click on the plate to enlarge details