Mnemosyne Atlas 72

Il rito del 'sacro simposio': inattualità di Rembrandt
La personalità artistica di Rembrandt presentata come il rifiuto del compiacimento per il gesto retorico (cfr. tav. 71). La scena rituale del 'sacro banchetto' (in ambito religioso-mitologico: Ultima Cena, Giove ospite di Filemone e Bauci; come pittura di storia: Claudio Civile) assume un tono intimo e psicologico. Irruzione dell'attualità: la processione eucaristica nel ritaglio di giornale.

The rite of the 'sacred symposium': Rembrandt's rejection of current practice
Rembrandt distances his style from the 17th century taste for rhetorical gesture (see plate 71). In the artist's work the ritual scene of the 'sacred banquet' (in religious, mythological, historical subjects: The Last Supper; Jupiter hosted by Philemon and Baucis; Claudius Civilis) achieves intimate and psychological notes. The plate shows an irruption of current events: the Eucharistic procession in a newspaper clipping.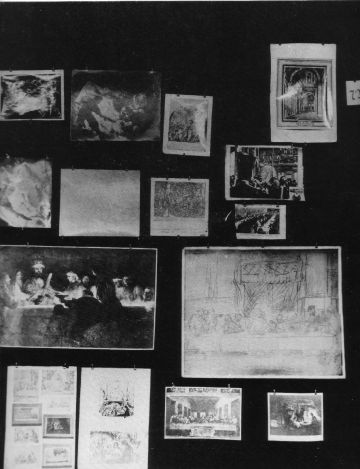 Dagegen Rembrandt. Heiliges Mahl: Claud.Civ., Abendmahl, Jupiter b. Philemon u. Baucis. Warum die "Ninfa" bei Samson? Kindermord (Vorbild) "rasende Frau".
All'opposto, Rembrandt. Sacro banchetto: Claudio Civile, Giove da Filemone e Bauci. Perché la "ninfa" da Sansone? Infanticidio (esempio) "donna furiosa".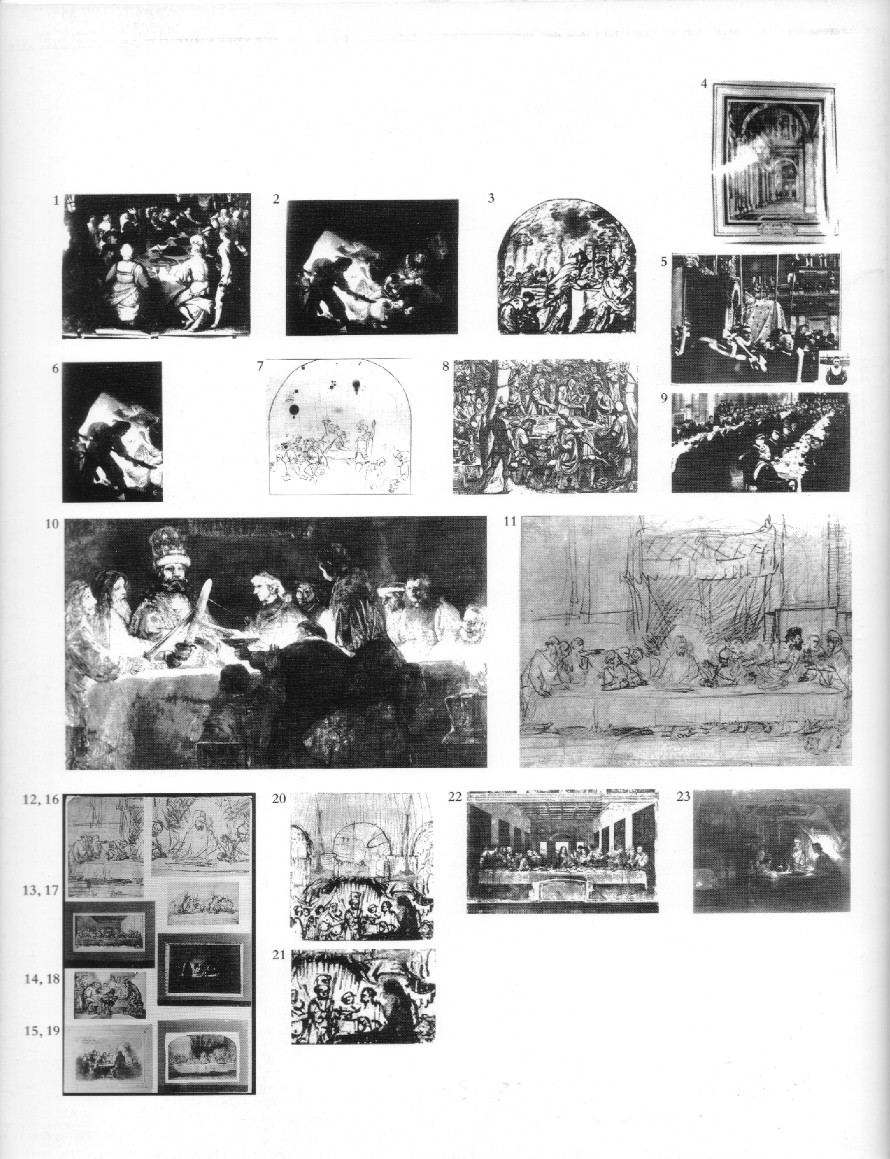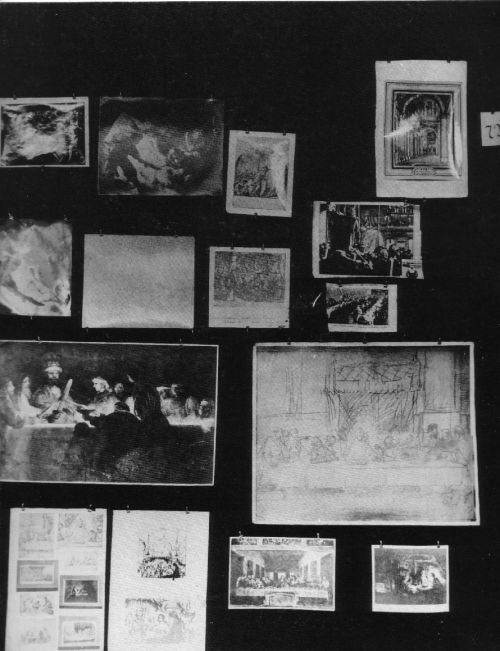 clicca sul pannello per ingrandire i dettagli
click on the plate to enlarge details