Mnemosyne Atlas 74

L'ombra, la luce, lo spirito: l'effusione della grazia in Masaccio, Raffaello, Rembrandt
Il linguaggio di Rembrandt trova un termine di paragone in alcuni artisti del Rinascimento italiano. L'immagine di San Pietro in Masaccio e Raffaello come simbolo di 'distacco', sia da un punto di vista tematico (la guarigione senza contatto), sia da un punto di vista stilistico-formale e spirituale (la compostezza e consapevolezza di Pietro, e – prima – di Cristo). Il medesimo senso di padronanza di sé è presente anche nel soggetto laico della Magnanimità di Scipione.

Shadow, light and the Spirit: the effusion of Grace in Masaccio, Raphael, Rembrandt
The language of Rembrandt has parallels with some Italian Renaissance artists. The figure of St. Peter by Masaccio and by Raphael is a symbol of the artists' 'detachment', both for the subject chosen (the episode of 'healing without contact'), and for stylistic and spiritual characteristics (the composure and awareness of Peter, and – before – of Christ himself). The same self-control is apparent in a profane subject, the Magnanimity of Scipio.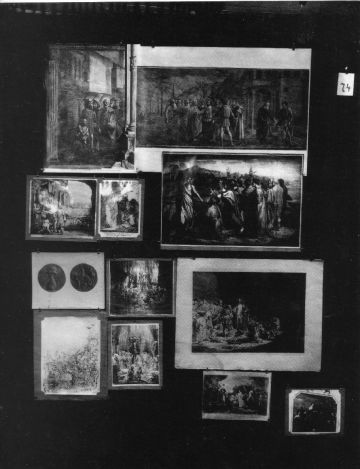 Besonnenheit. Petrus bei Masaccio, Raffael, R'dt Distanz: Heilung ohne Berührung. <100 Gl-Blatt>. Pisanello – Transformation b. R'dt. = innere Wandlung, Großmut d. Scipio.
Ponderazione. San Pietro in Masaccio, Raffaello, Rembrandt. Distanza: guarigione senza contatto. Pisanello – trasformazione in Rembrandt = metamorfosi interiore, Magnanimità di Scipione.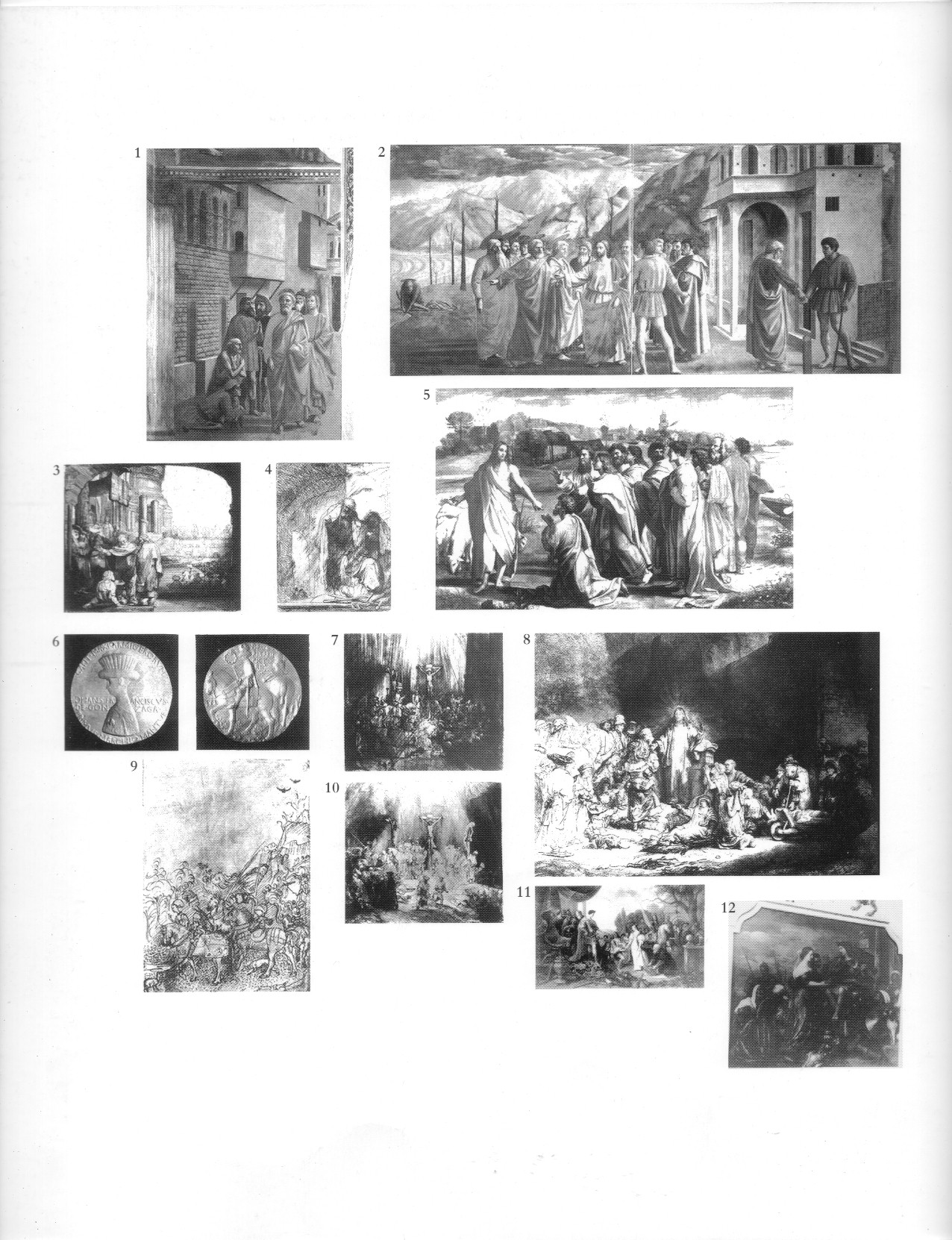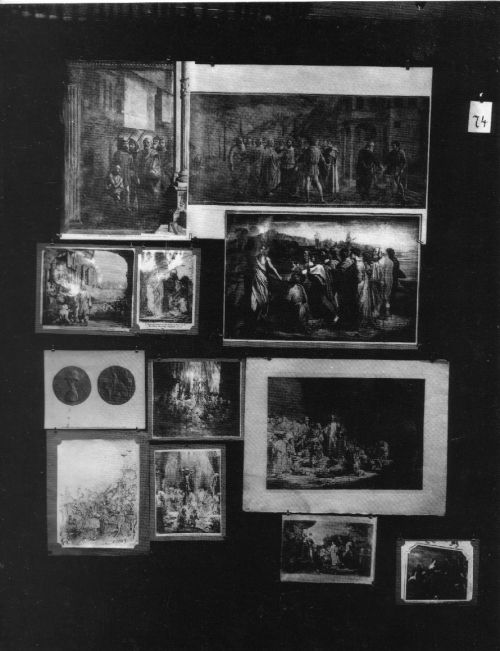 clicca sul pannello per ingrandire i dettagli
click on the plate to enlarge details