Mnemosyne Atlas 42
La Menade sotto la Croce
Inversione energetico-semantica della formula di pathos della sofferenza: l'esaltazione orgiastica come modello per la disperazione luttuosa (la Maddalena come "Menade sotto la Croce"); l'annientamento della vittima modello nella guarigione miracolosa (Sant'Antonio, Penteo). Il tema della lamentazione funebre: la pre-coniazione del threnos dell'eroe (Meleagro, Alcesti, Prometeo – cfr. tav. 5) celebra sia la morte borghese degli uomini del Quattrocento sia quella divina di Cristo; la meditazione malinconica sulla morte.
The Maenad under the Cross
Energetic and semantic inversions of the emotional formulae of suffering: orgiastic exaltation as a model for mournful despair (the Magdalene as 'Maenad under the Cross'); annihilation of the victim as a model for miraculous healing (St Anthony heals, Pentheus).Theme of mourning: the pre-coinage portrayal of heroic threnos – ancient funeral song for the hero – (Meleager, Alcestis, Prometheus – see plate 5) celebrates both the death of middle-class men in 15th Century, and the divine death of Christ; melancholic meditation on death.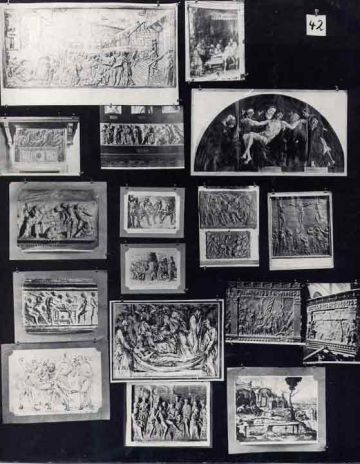 Leidenspathos in energetischer Inversion (Pentheus, Mänade am Kreuz). Bürgerliche Totenklage, heroisiert. Kirchl. Totenklage. Tod des Erlösers (cf. Tafel 4). Grablegung. Todesmeditation.
Pathos della sofferenza in inversione energetica (Penteo, Menade alla croce). Lamentazione funebre borghese, eroicizzata; lamentazione funebre nella Chiesa. Morte del Salvatore (cfr. Tavola 4). Deposizione. Meditazione sulla morte.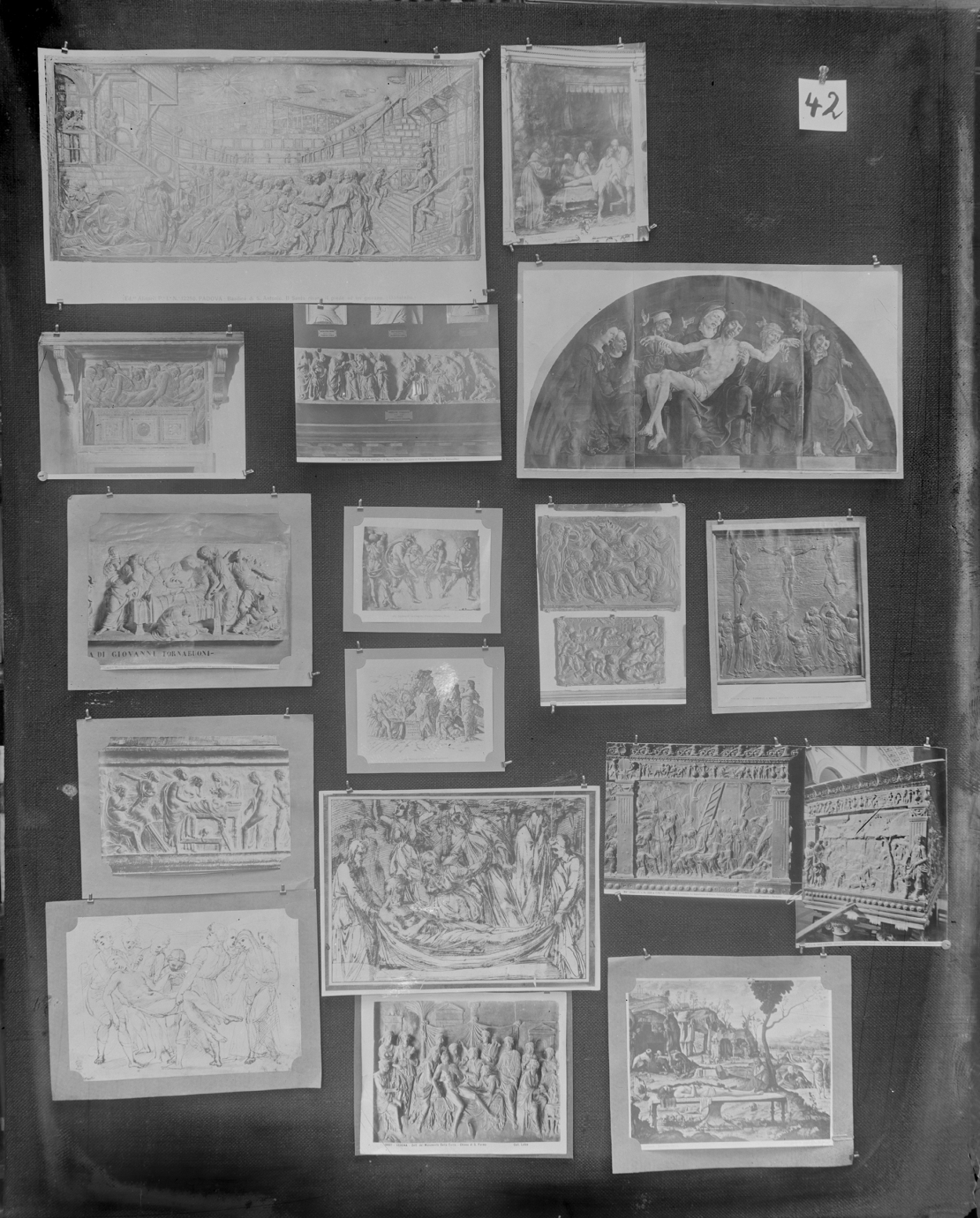 clicca sul pannello per ingrandire i dettagli
click on the plate to enlarge details