Mnemosyne challenged
Editorial paper of Engramma no. 153
Monica Centanni, Anna Fressola, Elizabeth Thomson*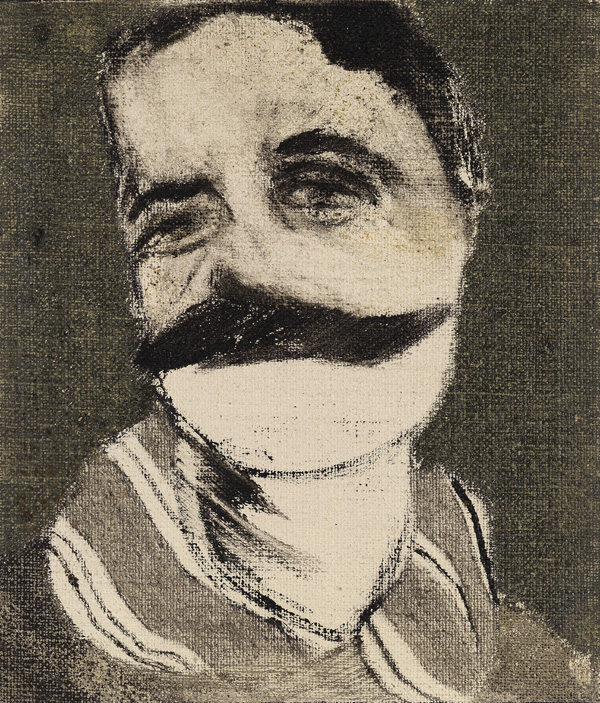 When he died, in October 1929, Aby Warburg left the extraordinary project of Bilderatlas which was soon to be published by Teubner (see, in Engramma, the presentation of Mnemosyne Atlas) unfinished. Giorgio Pasquali wrote in 1930 that the Atlas was "ready for publication", and that its publication would change the history of studies and dissemination of research in the humanistic field (see A tribute to Aby Warburg, by Giorgio Pasquali).
As we know, Warburg's great project was suspended for two reasons: the death of its 'director', and the contemporary historical events (the emigration of the Warburg Institute to London because of the Nazi Party's rise to power in Germany).
In 1937, Ernst Gombrich, who had just joined the Warburgkreis in London, was commissioned to produce a private edition of the Bilderatlas. Geburtstagsatlas für Max M. Warburg for 70th birthday of Aby Warburg's brother. The operation, conceived as a private gift, was probably initiated by Gertrud Bing and Fritz Saxl, or Max himself: the undertaking was intended to satisfy the family's wishes as they continued to believe that the Mnemosyne project could be published. Preserved in two typewritten copies - one kept in London, the other in Hamburg - the Geburtstagsatlas was for decades consigned to oblivion and still remains unpublished (see the dedicated page in The Warburg Institute website).
Gombrich's modus operandi is very clear: he selects 24 panels (out of the 63 of the latest version of the Bilderatlas of 1929); removes many images from each of the panels; lays out the surviving images on a white background, in a well-balanced and hierarchical order, by modifying original formats and space relations; each of the 24 panels is furnished with a brief but condensed explanation of its main topics. Gombrich introduces his version of the Atlas with a short but charged premise; although a copy of the Einleitung to Mnemosyne to the Bilderatlas written by Warburg in 1929 is available to him, he firmly disassociates himself from it, both formally and conceptually.
An analysis of Gombrich's Geburtstagsatlas makes it possible to throw light on the introduction to his theoretical reflections on Warburg that would be included in his seminal publication: Aby Warburg. An Intellectual Biography (London, 1970). On Gombrich's biography, see in Engramma, Aby Warburg and his biographers; the critical review of the Italian edition (Feltrinelli, 1983) by Guglielmo Bilancioni), and the Introduction to the new Feltrinelli edition (2003).
Engramma 153 presents: an Index of materials published in Engramma about the Geburtstagsatlas für Max M. Warburg, both in Italian and English version; the first English digital edition of Gombrich's Geburtstagsatlas, from the collation of the two typewritten copies document preserved at The Warburg Institute in London and the Warburg-Haus in Hamburg; the original German text with a traslation into English of Gombrich's Introduction to the Geburtstagsatlas, curated by Seminario Mnemosyne and translated by Elizabeth Thomson, which highlights their different ways of thinking, and elements for a first attempt to compare Warburg's methodology with Gombrich's; an essay by Victoria Cirlot on the concepts of Zwischenraum/Denkraum, fundamental terms in Warburg's Introduction to Mnemosyne Atlas, scotomised by Gombrich (see original text in Spanish, in Engramma no. 150).
Engramma 153 has also focused on Edgar Wind's intellectual career and his delicate relationship with the Warburg Institute, publishing the essay by Ianick Takaes de Oliveira "L'esprit de Warburg lui-même sera en paix". A survey of Edgar Wind's quarrel with the Warburg Institute, with an Appendix of Warburgkreis' correspondence. On this issue, we also publish the first digital edition of Wind's review of Ernst Gombrich, Aby Warburg. An Intellectual biography, originally published in "The Times Literary Supplement", June 1971. Furthermore, we present in both English and Italian renditions the first digital edition of Johan Huizinga's review of the work by Aby Warburg, published in the journal "De Gids" in 1933, a few months after the German edition of Gesammelte Schriften: an important text to measure the timely reception of Warburgian thinking, and the intelligent and brilliant synthesis of the Warburg method that Huizinga proposes.
Finally a review by Matias Nativo and Alessia Prati of Ronald Brooks Kitaj autobiography, Confessions of an Old Jewish Painter, edited by E. Gillen with an Introduction by David Hockney; it was published for the first time in Germany in November 2017. The artist, who painted a portrait of Ernst Gombrich, which was rejected by Gombrich himself, also produced a painting depicting "Aby as Maenad" (see Engramma 151), and the Warburg's portrait which has been adopted as the covering image for this issue of Engramma. Kitaj's Autobiography proposes a new form of biographical portraiture in which he used different materials in the montage. It combines heterogeneous traits that create a productive tension – a "passage" in which Walter Benjamin meets Aby Warburg.
* It should be remembered that part of the materials presented in this issue are the result of the work of the itinerant Seminar which in the last 4 years has spent two stages at classicA-Iuav (1st stage 2014, 2nd stage 2015); Warburg-Haus in Hamburg (3rd stage 2015); Scuola Normale Superiore in Pisa (4th stage 2016); Barcelona Pompeu Fabra Universitat in Barcelona (5th stage 2017); Scuola Normale Superiore in Palazzo di Cortona (6th stage 2017); at the Warburg-Haus in Hamburg (7th stage 2017).