Mnemosyne Atlas B
Dal cosmo all'uomo, e ritorno

L'esigenza umana di rappresentazione e di relazione con il cosmo si esprime in proiezioni di immagini e in influssi del cosmo sull'uomo: si istituisce una corrispondenza armonica tra sistema-cosmo e sistema-uomo. Nel Rinascimento questo schema di relazione armonica viene rappresentato in modo logico-geometrico (Leonardo) oltre che magico-demonico.

From the Cosmos to Man and back
Human need for representation of and connection with the cosmos is expressed in the projection of images and influences of the cosmos on Man: a harmonic connection between cosmos and man is established. During the Renaissance this harmony is represented logically and geometrically (Leonardo da Vinci), as well as magically and daemonically.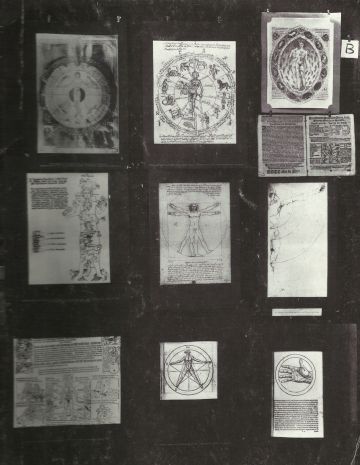 Verschiedene Grade der Abtragung des kosmischen Systems auf den Menschen. Harmonikale Entsprechung. Später Reduktion der Harmonie auf die abstrakte Geometrie statt auf die kosmisch bedingte (Lionardo).
Diversi gradi di influenza del sistema cosmico sull'Uomo. Corrispondenze armonicali. In seguito, riduzione dell'armonia alla geometria astratta invece che a quella determinata cosmicamente (Leonardo).
Approfondimenti e letture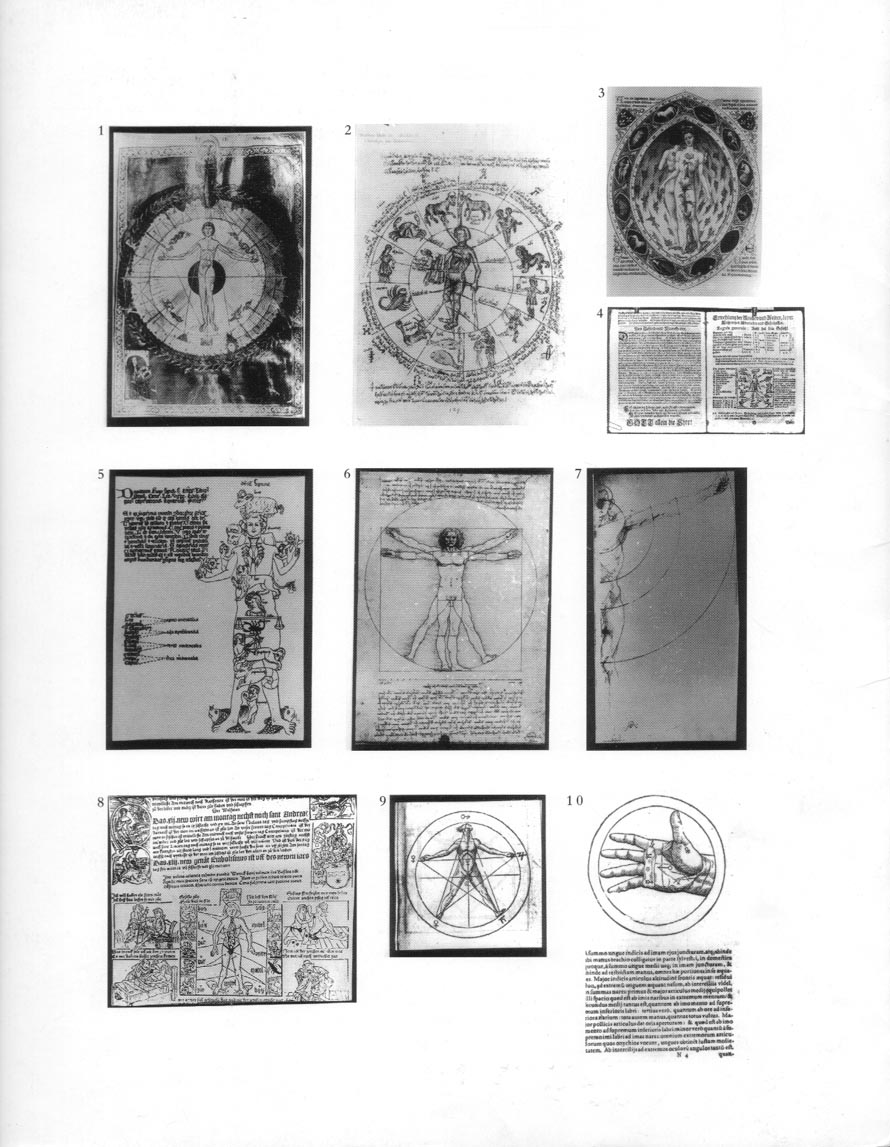 clicca sul pannello per ingrandire i dettagli
click on the plate to enlarge details